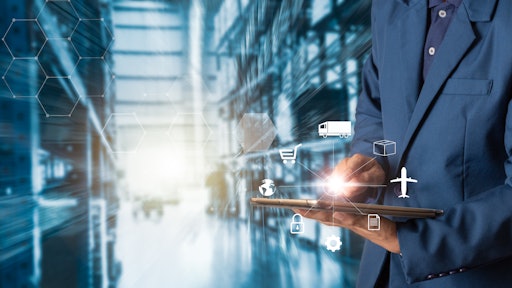 Getty Images
In a year that many kids (and their parents) will remember as chaotic, stressful and sad, the holidays are a beacon of light, with many excited for a season of celebration and cheer.
However, there are still several challenges to overcome. The pandemic damaged supply chains to the point where recovery will take many months – well beyond the holiday season. From the ingredients used to make certain recipes to the raw materials used in packaging, the supply chain industry is experiencing the aftermath of a series of unprecedented disruptions that have plagued factories, shipping centers and stores.
While retailers remain upbeat about the outlook for the 2021 holiday season, with a 85% of businesses expecting to see a year-over-year increase in sales, roughly half of them remain worried about supply chain disruptions having a negative impact on product inventory and timely deliveries.
In plain English -- while retailers' profits might improve from last year, you might not get what you are looking to purchase when you need it.
One long-term solution is reshoring manufacturing to the United States. However, the challenge for manufacturers is finding 750,000 people eager to work on a manufacturing floor. There is also a chronic shortage of skilled labor, which was one of the motivators of offshoring jobs intended to bring back to the United States in the first place.
To make this concrete, let's look at the task of assessing the quality of manufacturing goods. The steps of visually checking the quality of a product employs some 35 million workers worldwide. Retailers and manufacturers can't expect U.S. employees to be lining up for night shifts at factories when there are equal-paying, more flexible alternatives on the market.
The solution does not come from scores of low-tech human workers, but fewer, better paid, better quality technology-aided jobs. This pandemic has taught a lesson or two about technology and manufacturing, with Industrial Internet of Things (IIoT) initiatives rapidly becoming "must haves" as U.S. manufacturers make their factories more resilient while producing the same, or more, with fewer people. Technologies such as artificial intelligence (AI) are being used to make sense of data from cameras, industrial machines and other sensors deployed on the production floor to help keep production output up and running.
In the food supply chain, AI can be implemented for a wide range of functions, from prepping fields to setting up the optimal growing conditions for a harvest and monitoring unsafe or low-quality finished products, to tracking the origin of a product from ingredients to consumer.
On the production floor, AI can help mitigate human error to reduce millions of tons of wasted food. When it comes to food packaging, it is common practice for workers to perform checks at the end of the line (a task that is already in need of more human oversight) since by the time a product issue is identified at the end of a run, it is too late. Food is of course not the only area impacted by AI.
Moving from production to delivery, AI can be used in logistics to automatically locate expiration dates for packages, read them and output standard format dates that can be logged in the customer's control system, a process often subject to failures that result in incorrect data, extra manual labor and delays in shipping.
The supply chain is in dire need of repair, and "let's reshore our factories" with "more human workers" is not likely the solution to our problems. The ever-larger distance between workers is now being filled by AI, automation and robotics. These technologies are deployed alongside human counterparts from factory floors to logistics centers, assisting all stages of production, from checking the quality of our ingredients and parts all the way to final assembly and shipping of products to end-consumers.
While some products might not show up until January, U.S. manufacturers should act swiftly and embrace technology such as AI to make sure this crisis will not be repeated in 2022.