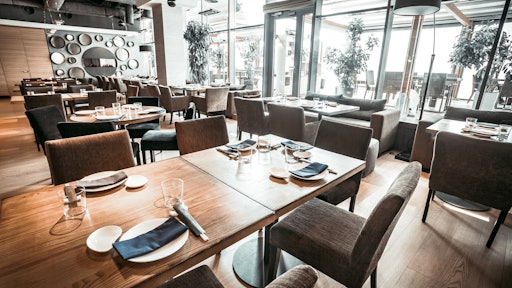 Goinyk - stock.adobe.com
Mark S. Allen, President and CEO of the International Foodservice Distributors Association (IFDA) issued the following statement about the National Restaurant Association's ServSafe Dining Commitment initiative.
"While consumers are nostalgic for the experience of dining in restaurants, we know safety remains a top concern. That's why it's more important than ever for the public to have confidence in the industry's ability to create a safe dining experience—whether that's dine in or carry out. IFDA applauds the National Restaurant Association for developing a program that highlights the safety measures that professional kitchens have put in place to ensure public health during a global pandemic and we are proud to support the Restaurant Revival ad campaign to share their ServSafe Dining Commitment initiative with the public. 
"Foodservice distributors are a critical part of the food supply chain and help feed America by distributing 8.7 billion cases of food and products annually to more than one million professional kitchens across the country. It's important for IFDA to support our restaurant partners and help them survive the economic crisis caused by COVID-19."