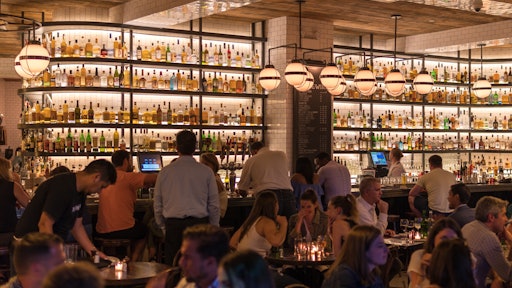 Pexels
A recent survey of consumers from across North America explored how habits are shifting and what food service businesses can do to address evolving customer expectations. Results show that cleanliness is the number one thing businesses can address to make customers feel safe frequenting their establishment, but quality comes up a close second. This is unlike the findings in the broader retail sector, where quality, speed, price and friendliness all dropped to the bottom of the list.
Intouch Insight launched this study to help their customers and businesses at large better understand how to adapt as a result of the impacts of COVID-19.
"As businesses continue on their path to re-opening, understanding how best to serve their customers could mean the difference between regaining traction, or falling short over the next few months," says Erin Fenn, Executive Vice President at Intouch Insight. "The results of the survey echo what we are hearing from our customers, and it's reinforcing the actions they are taking to move forward."
Key findings from the study:
Take-out has been the most popular way to engage with a food service establishment, with 85% of respondents engaging in this activity
When ordering online for pick-up, 78% of respondents report they prefer to pay online in advance as opposed to at the door at the time of pick-up.
Full-service options are preferred over self-service methods for both coffee and prepared food purchases.
"When it comes to offering great customers experiences, making sure you are investing in the right areas of your business, like deploying adequate staff to each service option, or ensuring your online ordering capabilities are up to par, having the data to back up those decisions is key," adds Fenn.