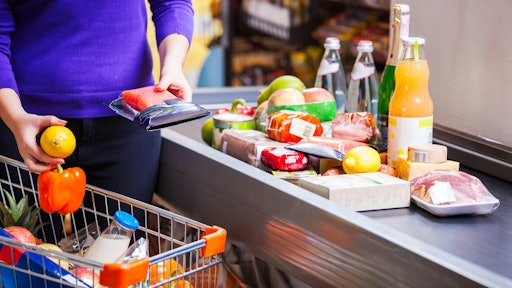 Andrey Bandurenko - stock.adobe.com
Americans have shifted their blame for grocery inflation away from the pandemic and more on supply chain costs and constraints, according to a recent Consumer Brands Association and Ipsos study.
"The significance of the CPG industry's commitment to deliver to consumers has never been more important as inflation hits family budgets and Americans are forced to make difficult choices about where and how to make cuts," says Katie Denis, VP of communications and research. "It's also never been more important to focus on addressing the root causes of inflation, which, for the CPG industry, is skyrocketing wholesale prices that are being spurred, in part, by supply chain disruptions."
From Consumer Brands Association:
72% of respondents said that increased grocery prices were having a very significant (34%) or somewhat significant (38%) impact on their household budgets. Only 22% said it was having a not very significant impact and just 6% said it was having no impact. 

 

The pandemic fell from the top spot as the most responsible for grocery inflation, dropping more than 10 percentage points from February to June. Most of that decline was picked up by supply chain costs and constraints, which jumped by six percentage points. 
The increase in supply chain costs and constraints as a source of blame for inflation coincides with an uptick in the interest of tackling supply chain problems as a means to ease inflation. Half of Americans (50%) said that tackling the supply chain would help ease inflation, up three percentage points from when the question was first asked in December 2021. While many admitted to being unsure (23%), only 16% said it would have no impact and just 11% said it would have a negative impact, down four points from December. 

 

Approximately 70% of the CPG industry's costs come from wholesale inputs such as ingredients, materials and energy.
"Before the pandemic, most Americans knew little to nothing about the supply chain. Now, they have seen its challenges front and center. They know that solving those challenges makes a difference in their daily lives and they expect action from their political leaders," adds Denis.