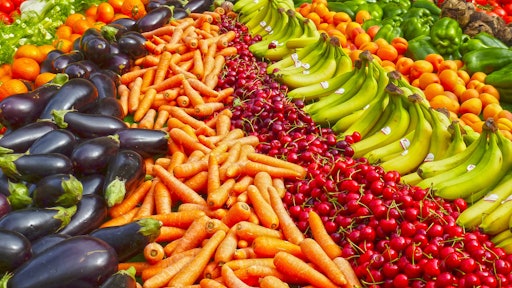 Pexels
AgSafe Promotoes COO to CEO
As AgSafe says farewell to its departing president and CEO, Amy Wolfe, it is celebrating Theresa Kiehn on board as she fills the role. The two are working together for a seamless transition for the company during the changeover.
Kiehn has grown up with farming experience and has been with the AgSafe since 2009, moving up to vice president and chief operating officer. She plans to address new safety challenges that have arrived since the Coronavirus (COVID-19) outbreak. Before AgSafe, she gained significant experience in farmland conservation.
Fish Farm CEO Migrates to Benchmark
Beginning June 1, Trond Williksen will take over as CEO of Benchmark, coming from Norwegian fish farm SalMar ASA, where he was also CEO. He has more than two decades of experience in the seafood industry.
Williksen plans on leading further sustainable initiatives from Benchmark, with what he calls an already competent team.
Bumble Seafood Follows up Gathered Foods JV with Representation on its Board
Bumble Seafood Company president and CEO Jan Tharp has joined the Gathered Foods board of directors, following a joint venture from the two companies. She is focused on driving sustainability in seafood and will help push Gathered Foods' plant-based protein innovations to support ocean health.
Tharp as more than three decades of experience in food, and one decade focused on seafood.
FSNS Invests in the East
Food Safety Net Services (FSNS) is welcoming previous Krista Krish as business development manager in the East, coming from Ceva Animal Health as bacteriology research and development scientists.
Krish's focus will be on the poultry and egg industries, indicative of her experience with Ceva, which is a manufacturer for poultry vaccines. The appointment shows FSNS's interest in growing its business in the Eastern part of the United States.
Seafood Industry Australia is saying goodbye to CEO Jane Lovell as she resigns. The group celebrates her participation in raising $10 million to waive AFMA fees for commonwealth fishers and acquiring the International Freight Assessment Mechanism for Australian seafood to remain operational during the Coronavirus (COVID-19) outbreak.
SIA chairperson Veronica Papacosta will replace Lovell as CEO in the interim as the group looks for a replacement.
IFCO CEO to Retire
IFCO Group is congratulating CEO Wolfgang Orgeldiner as he transitions into retirement, with Michael Pooley takes over this July.
Orgeldinger has been with the group for 20 years, starting as chief operating officer and has been CEO since 2013. His retirement has been in the works for a while and IFCO Group will move forward with the move despite the Coronavirus (COVID-19) crisis.
Pooley comes from Brambles, where he became familiar with IFCO.