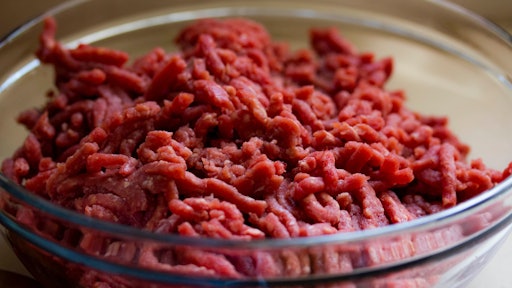 Pexels
One person has died from the salmonella linked back to ground beef. Another eight people have been hospitalized as well.
The CDC, USDA and state-level public health and regulatory officials are investigating the outbreak of Salmonella Dublin, which has spread across six states. According to Time, Salmonella Dublin is a strain of bacteria often found in cattle, but can infect humans and cause bloodstream infections.
There have been 10 confirmed cases of the ground beef in Texas, Oklahoma, Iowa, California, Kansas and Colorado.
What is salmonella?

Food contaminated with Salmonella bacteria does not usually look, smell, or taste spoiled. Anyone can become sick with a Salmonella infection. Infants, children, seniors, and people with weakened immune systems are at higher risk of serious illness because their immune systems are fragile, according to the CDC.

Symptoms of Salmonella infection can include diarrhea, abdominal cramps, and fever within 12 to 72 hours after eating contaminated food. Otherwise, healthy adults are usually sick for four to seven days. In some cases, however, diarrhea may be so severe that patients require hospitalization.

Older adults, children, pregnant women, and people with weakened immune systems, such as cancer patients, are more likely to develop a severe illness and serious, sometimes life-threatening conditions.
Officials have yet to identify a single common source of the ground beef. The sickened individuals reported eating different brands of ground beef at different locations. Illnesses began between Aug. 8 and Sept. 22, however, some illnesses may not have been reported yet as it takes two to four weeks between someone getting sick and the illness being reported.
"Of nine ill people with information available, eight (89%) were hospitalized, which is much higher than we would expect for Salmonella infections," the CDC said in a statement. "The hospitalization rate is usually about 20%. In five (50%) ill people, Salmonella was found in samples of blood, which indicates their illnesses may have been more severe."
Officials are reminding consumers to not eat raw or undercooked ground beef and to use a food thermometer to make sure the meat reaches a safe internal temperature when cooking.