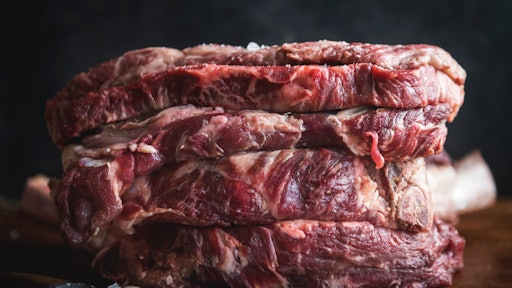 Pexels
Another 18 products have been added to a list of recalled beef and veal items, now totaling more than 830 entries in Canada.
An investigation into the E. Coli contamination has prompted all of the regional and nationwide recalls.
"The Canadian Food Inspection Agency (CFIA) is conducting a food safety investigation on E. coli O157:H7 in various beef and veal products sold by Ryding-Regency Meat Packers Ltd. — Establishment 99 — and St. Ann's Foods Inc./Ryding-Regency Meat Packers Ltd. — Establishment 639," according to a statement on the food agency's website.
The CFIA has not posted any information on the investigation other to say that it involves E. coli and that it is ongoing. The recall notices were triggered the by the CFIA's inspection activities, though it has not been reported what the specific trigger was.
According to Food Safety News, Ryding-Regency has been recalling beef and veal products since Oct. 3, with a number of different entities posting recalls as well.
At the time of this publication, no illnesses have been confirmed.
The USDA and FSIS has also issued a public health alert in the United States for raw non-intact beef products derived from imported beef from Ontario that have been recalled by Ryding-Regency.
For a list of all of the recalled beef and veal, click here.