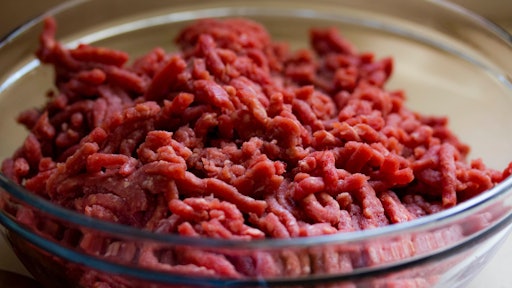 Photo by Angele J from Pexels
Georgia-based meat producer, K2D Foods, is recalling over 100,000 pounds of ground beef that is believed to be contaminated with the same strain of E. coli that has sickened 156 people in 10 states.
While no deaths have been reported from the outbreak, 20 of the 156 people infected with the strain have been hospitalized. USA Today reports that Kentucky (65 reports), Tennessee (41 reports) and Georgia (33 reports) have seen the highest number of cases. Other states affected are Florida, Illinois, Indiana, Minnesota, Mississippi, Ohio and Virginia.
The K2D recalled beef was shipped in cardboard boxes marked "Ground Beef Puck" with use by dates of 4/14/19, 4/17/19, 4/20/19, 4/23/19, 4/28/19 and 4/30/19. The product was also shipped to distributors in Ft. Orange, Florida and Norcross, Georgia, which was then sent to restaurants.
Victims have reported eating ground beef at home and in restaurants prior to falling ill.
At the time of this publication, the agency has yet to recommend not eating ground beef, but has urged consumers and restaurants to handle ground beef safely and cook it thoroughly to avoid passing on any illness.