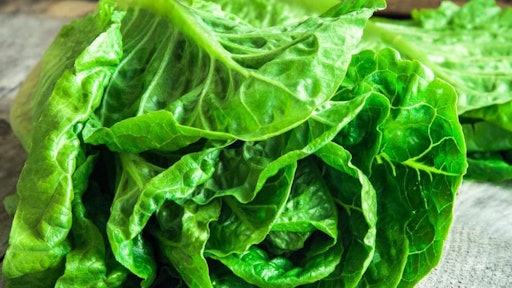 For the second time this year, romaine lettuce has been recalled after it was linked back to have an E. coli contamination. Federal health officials warned consumers not to eat the vegetable at all and urged stores to throw away all their supplies as they struggled to determine where the contamination occurred.
Unlike the outbreak that occurred in the spring that took several weeks to narrow down the location to Yuma, Arizona, it only took several days to trace the latest outbreak to central California.
In order to prevent outbreaks, the FDA has hired Walmart's vice president of food safety, Frank Yiannas as deputy commissioner for foods and veterinary medicine. NBC reports that the position will help the U.S. food industry to adopt blockchain technology to track and trace products from farm to fork.
Walmart is still trying to deploy the technology in its stores. Earlier this year, the company required that all leafy green suppliers sign on to the technology by next year so that it can prevent further outbreaks. However, the retailer doesn't expect all suppliers to up to date before the deadline as some are still using paper records.
However, if blockchain proves to succeed, products would be labeled and scanned through every step of the journey, so if there was an outbreak, health officials could get more specific warnings out to consumers faster, NBC reports.