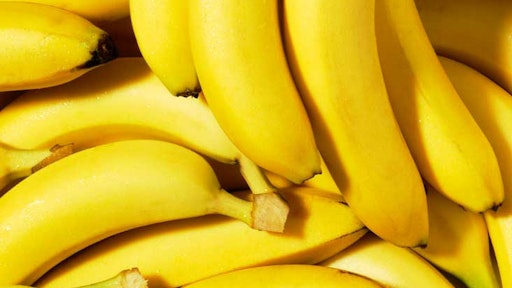 A shipment of bananas was found to have 540 packages of cocaine at a prison in Freeport, Texas, Channel 3000 reports.
The narcotic was found when department officers went to pick up two pallets of donated fruit and found something was off about the weight of the boxes. Upon inspection, the drug was found.
Police estimate that the cocaine is worth $18 million, but it is unclear who or when the drugs entered the shipment.
A federal investigation is expected to take place.
This isn't the first time that fruit has been used to smuggle cocaine. Just last month, 99 pounds of cocaine were found in pineapples in New Jersey.