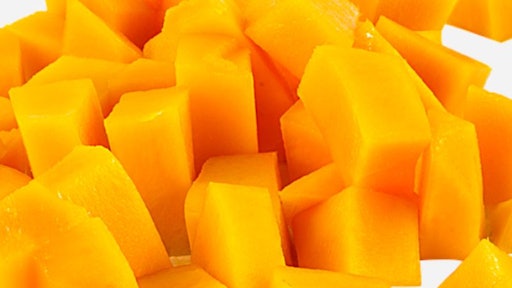 A contamination scare is spreading across Australia as a needle was found in a mango.
Needles were first found concealed in strawberries of various brands last week and have reportedly been in bananas and apples as well.
The needle in the mango is just the latest fruit to be contaminated with the sharp object, CNN reports. The needle was found just after Australian retail giant Woolworths pulled sewing needles from its stores and online.
CNN reports that Australia exports strawberries to Hong Kong, Malaysia, Singapore, Thailand and the UAE among others. A retailer in New Zealand has withdrawn Australian strawberries from its sales while the contamination crisis continues. Buyers in the UK and Russia have also blocked Australian imports.
As previously reported by Food Logistics, the Australian government announced that it would have tougher penalties on food tampering, increasing the maximum prison term to 15 years and comparing it to child pornography.
However, many of the strawberry incidents are believe to be copycat attacks. CNN reports that one child admitted to the police that they carried out one incident.
Prime Minister Scott Morrison has called the culprits a coward and a grub.
Meanwhile, sales of some brands of strawberries have been suspended across the country, while some producers have destroyed their crop.
Local farmers have started a social media campaign urging Australians to #SmashAStrawb, which means to eat something enthusiastically or quickly, CNN reports.
"Western Australians, get behind our local industry. Slice them in half and #SmashAStrawb to help out our local growers today," Western Australian Premier Mark McGowan posted on twitter.
Western Australians, get behind our local industry. Slice them in half and #SmashAStrawb to help out our local growers today. 🍓 pic.twitter.com/KMoHeTKPpJ

— Mark McGowan (@MarkMcGowanMP) September 18, 2018