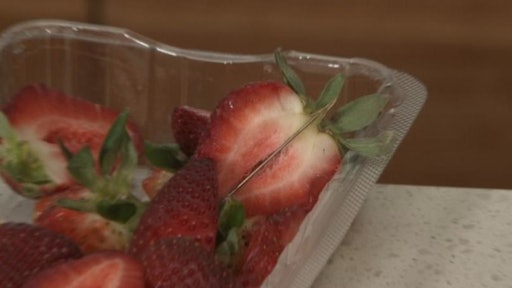 Needles were found in over 100 cases of strawberries and other fruits in Australia this past week, alarming the entire country.
Authorities are investigating the reports of people finding needles concealed within the fruits, and culprits could face 15-years in jail, BBC reports.
Australian Prime Minster Scott Morrison is cracking down on the penalties, linking the crime to those such as child pornography and financing terrorism, BBC reports. Morrison is urging parliament to pass new laws this week as investigations continue.
The contamination prompted product recalls and some growers even destroyed their crops. According to BBC exporters have been ordered to undergo stricter checks, such as screening product through metal detectors.
The Australian government has given the okay in continuing of purchasing the fruit as long as they are cut up before consumption. However, consumers have essentially abandoned the fruit all together, leaving the shelves empty.
BBC reports that the government has pledged A$1m to assist the strawberry industry, and three states have offered A$100,000 rewards for information.