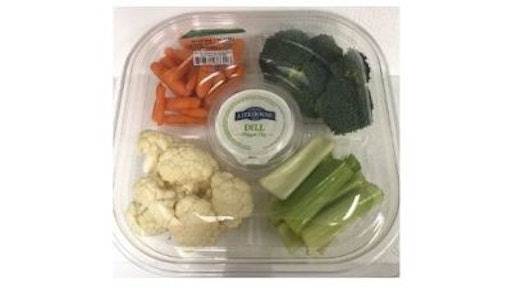 Just as a source for the e. coli contaminated romaine lettuce has been determined, another foodborne illness has been effecting part of the country.
Fortune reports that over 200 people have been infected with an intestinal parasite in the Midwest after eating pre-packaged vegetable trays under Del Monte Fresh Produce brand. The trays were purchased at various retailers including Kwik Trip convenience stores.
According to the CDC, the outbreak was first reported in mid-June and is the most severe in Wisconsin. Fortune reports that 54 cases have been reported in Minnesota, and has reached to Iowa and Michigan. The CDC reports that seven victims have been hospitalized.
Del Monte trays were first recalled in mid-June and were labeled for sale by June 17. However, the number of infections has since grown and the CDC is expecting for more illnesses to be reported. Cyclosporiasis infection has delayed onset for symptoms of roughly one week and can last for weeks, Fortune reports.
According to Fortune, Cyclosporiasis is commonly transmitted on produce contaminated with human fecal matter from tropical or subtropical regions where the parasite is native. The FDA reports that symptoms includ severe diarrhea, stomach cramps, bloating, nausea and fatigue. Cyclosporiosis is usually not life threatening.
The last major cyclosporiasis outbreak was reported in 2015, with over 500 individuals infected across 31 states.