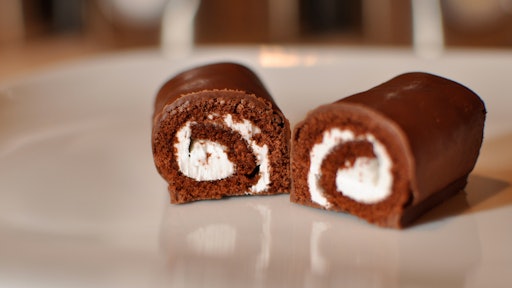 In the summer of foodborne illnesses, swiss rolls is the latest to be contaminated.
According to Food Safety Network, Flower Foods Inc is recalling swiss rolls sold under several brands due to a Salmonella contamination. At the time of this publication, the company didn't specify what flavor or style of swiss rolls are included in the recall.
The company distributed swiss rolls nationwide to a number or retailers, including Walmart, Food Lion and H-E-B. The treat can be found under the brand name Mrs. Freshley's, Baker's Treat, Market Square and Captain John Derst's Old Fashioned Bread. The latter was only distributed in Alabama, Florida, Georgia, North and South Carolina, however.
According to Food Safety Network, the ingredient recall was initiated by a third-party whey power manufacturer and supplier. So far no illnesses have been reported in connection with the recalled items.
Flower Foods urges consumers to not consume these products and that they should be discarded or may be returned to the place of purchases for a full refund.