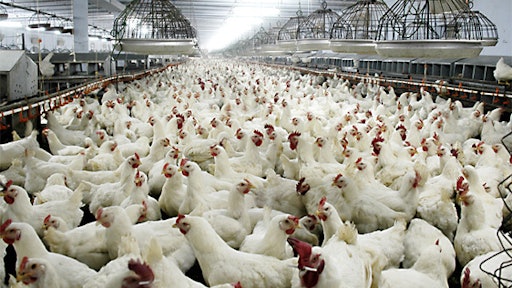 Citing President Donald Trump's calls for deregulation, Republican lawmakers and the chicken industry are aggressively lobbying to speed up poultry inspection lines—a change the Obama administration had rejected after warnings it would endanger workers and increase food contamination.
The National Chicken Council has asked the USDA to allow poultry plants participating in a new inspection system to operate "at any line speed" they can safely handle, freeing them from the 140 birds-per-minute limit that the Obama administration had established for most plants.
The Obama-era cap is an "arbitrary" limit that is holding back the industry's ability to compete in the global marketplace, the National Chicken Council stated in its petition.
To read the full original article, please click here.