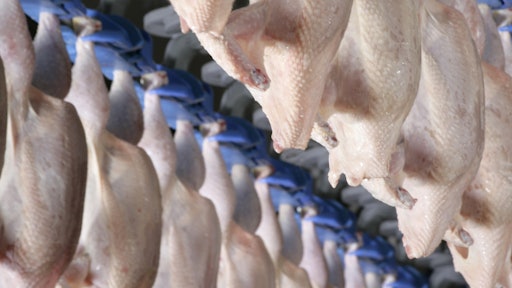 The Georgia Department of Agriculture says it's taking steps to address questions about how the poultry industry decides the cost of chicken.
At issue is something called the Georgia Dock. It's a pricing index state agriculture officials put together every week by calling up Georgia poultry producers and asking them how much a chicken is worth.
Earlier this year, the Wall Street Journal raised some questions about the fact that no one double checks what the poultry companies say about costs. It's been that way for decades, but this year, Georgia Dock prices have been up to 60 percent higher than similar industry benchmarks.
"Going forward, in order to submit your numbers, the company themselves will have to sign an affidavit, and the representative giving the numbers will have to sign an attestation," said Julie McPeake.
So the chicken producers will have to promise they're telling the truth. The forms will give the state authority to audit the companies, but it hasn't announced any plans to do that.
The new requirements start this week.
To read more, click here.