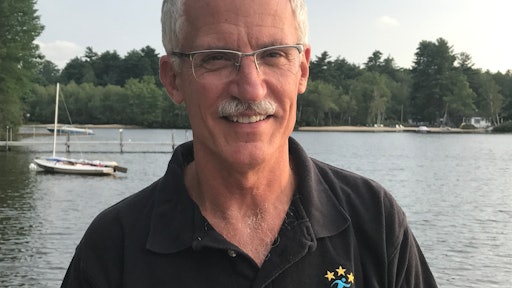 The obesity epidemic is a full-fledged health crisis. A recent study by the Centers for Disease Control and Prevention found that 38 percent of adults and 17 percent of children in the United States are obese.
So far, measures taken to address the problem, such as recommendations to increase exercise and federally-mandated nutrition labels on food packaging, have had little effect. New research conducted at the University of New Hampshire (UNH) is finding, however that providing consumers with a simple nutritional rating system raises awareness of nutritious food choices and has a positive effect on the choices they make. The study found that Guiding Stars, an easy-to-understand rating system, circumvented "distracting displays, eye-catching packaging and information clutter."
The UNH research was led by Gale Carey, professor emeritus of nutrition; Jesse Stabile Morrell, principal lecturer of nutrition; and Rochelle L'Italien, a UNH Dining Services dietitian. The team conducted surveys of university dining hall and food court patrons before and after implementation of the Guiding Stars program to determine if it changed their perceptions of the availability of useful nutritional information on food choices and whether diners felt the program influenced their food selections.
Guiding Stars has been North America's leading nutrition guidance system for more than a decade and is widely deployed in major grocery chains across the United States and Canada, as well as at school, corporate and hospital cafeterias. The Guiding Stars program is science-based and uses a patented, published algorithm to translate the nutritional value of foods, driven by their positive and negative nutritional qualities, into easy to understand information for consumers. The program assigns foods with one star for good, two for better and three for the best nutritional value. Foods that don't meet Guiding Stars standards aren't awarded any stars.
The program was designed to be understandable at a glance; Guiding Stars doesn't require users to read complex nutritional information. The UNH study suggests this simple approach works, as the percentage of survey respondents who said healthy foods were always or mostly available increased by nearly 20 points (34 to 53 percent) after the Guiding Stars program had been deployed for seven months. More food court patrons also reported that the program had influenced their food selections.
Morrell noted that the research is important in understanding how specific measures can change consumer behavior. Reversing the obesity epidemic will require major behavioral changes, and studies like the UNH research shed new light on how individuals react to environmental factors. That in turn provides valuable data for those who are looking for ways to encourage people to make healthier choices.
"Many of us are looking to make changes that will support health and well-being," Morrell said in an article about the Guiding Stars implementation at UNH. "Food selection—whether it be at a grocery store, vending machine, dining hall or restaurant—can be overwhelming to people. This work suggests that a simplified rating system like Guiding Stars influences peoples' perceptions of the availability of healthy foods and the factors that dictate their choice."
UNH has been a long-standing Guiding Stars partner, using the program in all of their dining commons since 2009 as part of a larger initiative to become the healthiest campus in the nation by 2020. Today, thanks to the creative promotions they have used over the years to educate students about healthy foods, UNH is on track to achieve their 2020 program objective. UNH continues to develop innovative solutions using Guiding Stars to encourage nutritious choices for the campus community.