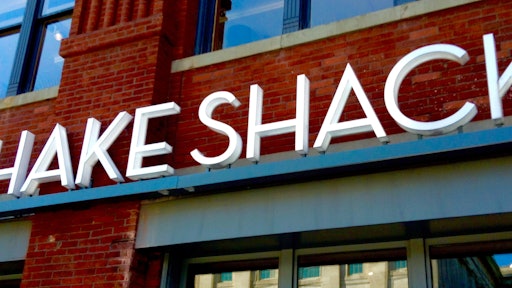 A former employee is suing homegrown New York burger chain Shake Shack, claiming the restaurant fired him for raising concerns over health and safety issues at the Financial District location. Derrick Via is seeking $1 million in damages.
According to the lawsuit, filed on Friday in Manhattan federal court, Via worked for the burger joint for five years and was promoted several times at various locations, the New York Post first reported. Once he started at the Fulton Transit Center location in September 2016, he noticed "a number of serious and dangerous health and safety violations," including allowing "visibly sick" employees to work and handle food, "improper cleaning" of the kitchen and equipment, failure to train on food allergies, and more, the lawsuit says.
The Department of Health most recently visited this location of Shake Shack last month, flagging it with two critical violations, including the presence of flies associated with sewage. Its health grade is pending, and it will need to be evaluated again. In August 2016, which is right before Via started working there, the outpost received an A rating from DOH.
To read the full original article, please click here.