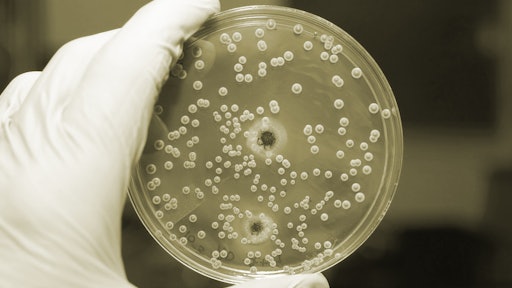 The following is a list of the top 10 most important outbreaks of 2016, according to the editors of Food Safety News. Outbreaks were chosen on a subjective basis, ranked by the number of fatalities and then the number of illnesses for outbreaks involving more than a single state.
This year's list includes a total of 10 deaths. Four of the outbreaks involved Salmonella, three listeria, two Hepatitis A, and one E. coli.
1. Live poultry and backyard flocks—Deadly and widespread, there actually were eight multi-state outbreaks of human Salmonella infections linked to live poultry and backyard flocks. An Oct. 2, 2016 report said three people died among the 895 confirmed cases of Salmonella, of which 209 required hospitalization.
2. Frozen vegetables linked to outbreak of Listeria—More than 350 consumer products sold under 42 brand names and at least 100 other products prepared with ingredients from CRF Frozen Foods were recalled, but not before nine people in four states were put in hospitals with Listeria. Three deaths were reported during this outbreak.
3. Hepatitis A from raw scallops—Two Hawaiians died and at least 292 were infected with Hepatitis A in 2016's No. 3 outbreak. Raw scallops harvested in the Philippines and served at Genki Sushi restaurants on Oahu and Kauai likely were the source of the outbreak, according to the Hawaii Department of Health (HDOH).
To see the complete list, visit www.foodsafetynews.com/2016/12/the-top-10-most-important-foodborne-outbreaks-of-2016/#.WFlpjVMrLb0.