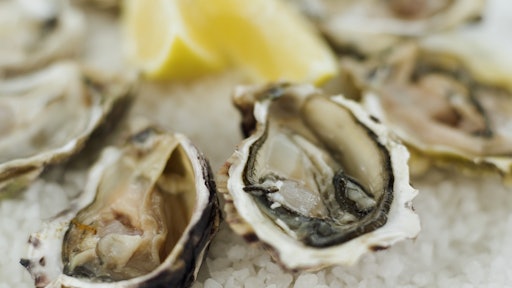 A lawsuit filed by the Center for Science in the Public Interest (CSPI) claims the U.S. Food and Drug Administration (FDA) should stop dragging its feet and act on a four-year-old petition urging the agency to regulate deadly bacteria in shellfish harvested in Gulf Coast waters and sold for raw consumption.
CSPI claims without this safety standard, in the next year, an estimated 30 people will become seriously ill, and 15 of them will die, after consuming raw shellfish that contain the bacteria, called Vibrio vulnificus (V. vulnificus), according to CSPI.
"Every year, people are getting sick and some are dying from what is a completely preventable disease," said CSPI senior food safety attorney David Plunkett. "For too long the FDA has observed these illnesses and deaths from its perch on the sidelines – leaving matters to state regulators and the industry. And it's clear that that approach has been a public health failure."
V. vulnificus is the leading cause of seafood-associated deaths in the United States, CSPI claims. It occurs naturally in coastal waters but is most common along the Gulf Coast. Levels of V. vulnificus peak during warm weather months when water temperatures are higher than at other times of the year.
"The FDA's failure to adopt a safety standard to control these deadly bacteria is unconscionable," said Julie Murray, the Public Citizen attorney who filed the case in the U.S. District Court for the District of Columbia. "The technology to eliminate or reduce V. vulnificus while preserving the texture and flavor of raw oysters is readily available. What's missing is the FDA's resolve to do something meaningful about this public health hazard."
The FDA has recognized since the 1980s that V. vulnificus poses a hazard to public health. But in the decades since then, it has repeatedly caved to industry pressure not to adopt a safety standard that would require companies to reduce V. vulnificus to nondeductible levels. Between 1989 and 2010, at least 300 individuals died from V. vulnificus-related illnesses, according to the government's own records. More individuals have died in the years since then.