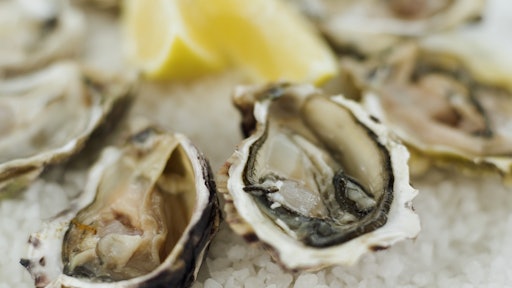 The Public Health Agency of Canada is collaborating with provincial public health partners, the Canadian Food Inspection Agency, the Department of Fisheries and Oceans and Health Canada to investigate 67 Canadian cases of Vibrio parahaemolyticus infections in British Columbia and Alberta linked to raw shellfish, according to Food Safety News. The majority of the illnesses have been linked to the eating of raw oysters.
In Canada, a total of 67 cases have been reported in British Columbia (48) and Alberta (19). One person has been hospitalized. No deaths have been reported. Individuals became sick between June 1 and Aug. 7, 2015, and all reported consumption of raw shellfish, primarily oysters. The investigation is ongoing to determine the source and distribution of these products.
The risk to Canadians is low, and illnesses can be avoided if shellfish are cooked before being eaten. People with weakened immune systems, young children, pregnant women and older adults are at increased risk for developing complications if they get sick.
Most people recover fully within a week.
Vibrio is a naturally occurring bacterium that can be present at high levels in coastal waters during periods of increased water temperatures. Most people come in contact with Vibrio by eating raw or undercooked shellfish, especially oysters.
To read more, click HERE.