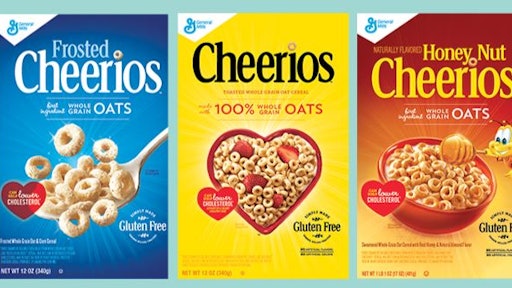 A month after General Mills recalled 1.8 million boxes of supposedly gluten-free Cheerios because they contained wheat, customers who bought the cereal are taking the company to court, according to Business Insider.
Last Friday, two California shoppers filed a proposed class action suit against General Mills and the manufacturing manager at the plant that accidentally introduced wheat-containing flour into gluten-free Cheerios.
The complaint alleges the company sold a misbranded product, resulting in customers purchasing items they otherwise would have avoided, as well as putting them at risk for potential health consequences from inadvertently consuming gluten.
While the complaint mentions customers with gluten sensitivities, the suit seeks to represent all consumers who purchased the mislabeled boxes — not just those who became ill after consuming the cereal.
The plaintiffs want General Mills to claim responsibility for notifying consumers about the "true nature of the 'Gluten Free' Cheerios," to avoid further deceptive labeling, and to surrender profits made from selling the improperly-labeled cereal. They additionally wish to be compensated for the price of their purchases, in addition to an undecided amount for penalties and damages.
To read more, click HERE.