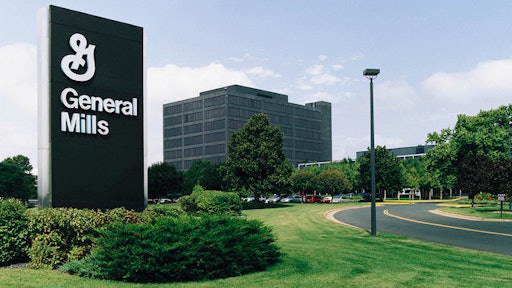 General Mills Inc. has announced restructuring in its global supply chain, impacting its U.S., Brazil, and China operations. The following closures are planned.
Vineland, New Jersey: General Mills has made a tentative decision to close this manufacturing facility and transfer production to other U.S. facilities to eliminate excess soup capacity in its North America supply chain, impacting approximately 370 employees. 
Martel, Ohio: General Mills has reached a tentative agreement to sell its Martel, Ohio, facility to Mennel Milling Company. Mennel would act as a supplier to General Mills. A closure would impact approximately 180 employees. 
Marília and São Bernardo do Campo, Brazil: General Mills has made a decision to close the Marília manufacturing facility and distribution center and transfer production out of the São Bernardo do Campo facility to other General Mills facilities in Brazil. The changes would affect 420 employees.
Nanjing, China: General Mills has decided to exit the fruit snacks business in China and will stop producing Trix products at its Nanjing, China. General Mills will continue to make Bugles snacks in Nanjing. The decision will result in the loss of approximately 300 positions in China.
Editor's Insight: This restructuring reflects a major shift taking place in the food industry: The growth of natural, organic and fresh food at the expense of highly processed food. General Mills, along with Kellogg Co., Mondelez International and Campbell Soup Co., have all reduced production capacity for cereal, cookies, soup and other highly processed foods in recent years as market demand has suffered.
The consumer's preference for food with natural ingredients has forced major food companies to invest more in research and development. The companies must source more natural ingredients, which require more complex supply chains.
The food industry is undergoing a restructuring that includes a stronger focus on the supply chain. 7-21-16 By Elliot Maras