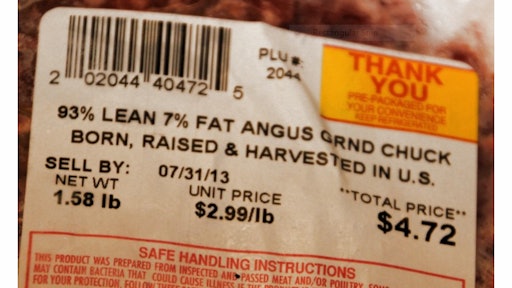 The World Trade Organization has rejected a U.S. appeal of its decision that country-of-origin labeling (COOL) on meat unfairly discriminates against meat imports and give the advantage to domestic meat products, according to Food Safety News.
The final ruling launches a WTO process to determine the level of retaliatory tariffs Canada and Mexico can impose on the U.S., and the U.S. will have to revise or repeal the COOL law in order to avoid such sanctions. Opponents of COOL are hoping for a swift repeal, while proponents are saying it's not yet time to act.
The WTO report released in October was the second time that body has ruled against the U.S. in the dispute. After passing mandatory COOL rules in 2008, the U.S. amended COOL in 2012 following an earlier WTO ruling against it.
Last November, Secretary of Agriculture Tom Vilsack told the 2014 National Association of Farm Broadcasting convention that there is no additional regulatory fix for COOL that would be consistent with U.S. law as it exists and would also satisfy the WTO.
To read more, click HERE.