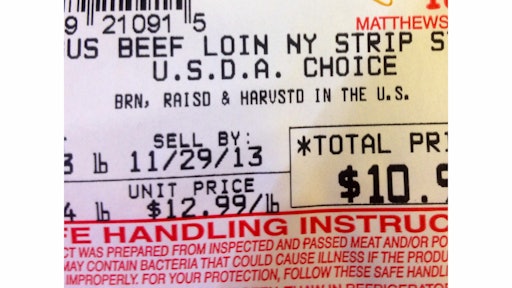 The World Trade Organization on Monday approved more than $1 billion in tariffs to Canada and Mexico in retaliation against U.S. country-of-origin labeling rules for meat and poultry, according to Supermarket News.
In May, the U.S. lost its final appeal on a WTO ruling that determined U.S. COOL rules are discriminatory to Canada and Mexico.
Annual tariffs approved Monday would total $1.05 billion (Canadian), or $780.4 million (U.S.), for Canada and $227.8 million for Mexico.
The House voted to repeal COOL in June, but the Senate has not yet passed the measure.
In response to the WTO's decision, leaders in the House of Representatives and the Senate advocated a repeal of COOL.
To read more, click HERE.
Editors Insight: This ruling will cost U.S. meat and poultry importers and consumers, but the American public has asked for country-of-origin labels that explain where the food was food originated and in the case of meat, where the animal was slaughtered. Other countries have similar labeling rules, as does the European Union.
Congress should focus on amending the rules just to alleviate the cost of labeling. Country of labeling advocates did not pretend the rules would come without a price. 12-8-15 By Elliot Maras