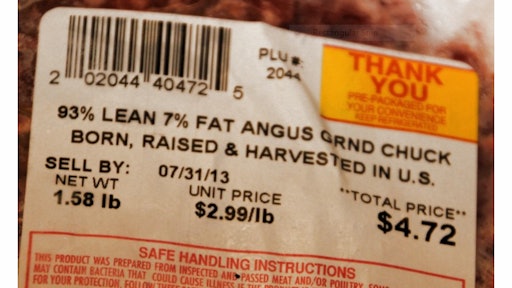 The North American spat pitting Canada and Mexico against the U.S. over meat labels has sown confusion among producers and shippers in all three countries, with a trade war potentially just weeks away, according to Reuters.
The World Trade Organization on Monday authorized Canada and Mexico, the biggest markets for exported U.S. goods, to retaliate against the U.S. meat-labeling rules, setting the annual level at C$1.055 billion for Canada and $228 million for Mexico.
The U.S. took a step towards defusing the row on Wednesday when the U.S. Congress approved a spending bill that includes the repeal of federal laws mandating meatpackers identify where animals are raised and slaughtered.
"It's causing a lot of angst and anxiety," said Candace Sider, vice-president of Canadian regulatory affairs for customs brokerage and trade consultant Livingston International.
A trade war may force importers in Canada and Mexico to find alternative suppliers, Sider said, but the biggest unknown element is which products may be affected.
The U.S. in 2014 shipped goods worth $312 billion to Canada and $240 billion to Mexico, according to U.S. Department of Commerce.
The previous Canadian Conservative government listed in 2013 three dozen U.S. product categories that could be subject to a 100 percent surtax, including pork, beef, cherries, appliance parts, chocolate, wine and office furniture.
The new Liberal government has not clarified which products it may target.
http://www.reuters.com/article/usa-wto-canada-mexico-idUSL1N1451U620151216