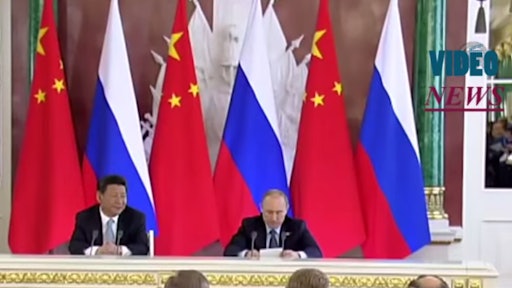 China and Russia agreed to launch a $2 billion investment fund to develop agricultural projects in the two countries and set up a free-trade zone between their key farming belts, the state-backed Russian Direct Investment Fund said Friday, according to The Wall Street Journal.
The move broadens China's search for a diverse global breadbasket to supply its sharply rising demand for food. It marks a sharper pivot toward Russia and accelerates a drive that has seen the Asian giant spend billions of dollars to acquire food-producing companies abroad as well as cultivate farming producers like Argentina and Ukraine.
The fund will seek the participation of "leading international investors, " and is also backed by the Russia-China Investment Fund, an arm of sovereign-wealth fund China Investment Corp., and the government of China's northeastern Heilongjiang province, the statement said. Chinese officials didn't immediately respond to calls for comment.
Launched as part of an official visit to Moscow by Chinese President Xi Jinping, the fund would increase cooperation in agriculture, including farming, land management, customs procedures, food logistics and sales, it said.
To read more, click HERE.