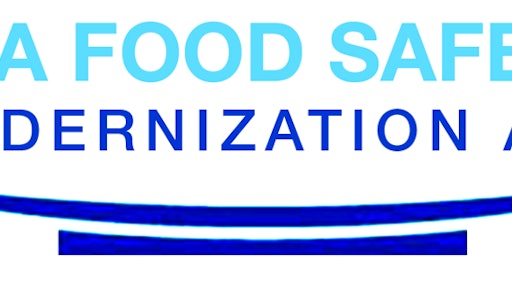 While the FDA seeks to improve safe practices for the entire supply chain under the Food Safety Modernization Act (FSMA), it is the bigger companies have the legal and technical staffs to scrutinize the regulations and submit comments. Which begs the question: Does the FDA fully understand the challenges that the majority of companies have?
Elliot Maras, managing editor of Food Logistics, notes in his "Food and More for Thought" column in the April issue that resources do exist for small companies to comply with the upcoming FSMA rules.
The sanitary transportation rules under FSMA would not apply to shippers, receivers, or carriers engaged in food transportation operations that have less than $500,000 in total annual sales. But whether or not a company qualifies for this exemption, most shippers, receivers and carriers still want to handle food as safely as possible.
The FDA, in networking with industry, has recognized the need to reach out to companies of all sizes to help them comply with the law.
As early as 2011, FDA established the Food Safety Preventive Control Alliance (FSPCA) to provide smaller companies with information about FSMA. In cooperation with the Illinois Institute of Technology's Institute for Food Safety and Health (IIT IFSH), FDA created the FSPCA to develop training courses and materials on preventing contamination for both human and animal food. The alliance consists of FDA officials, local and state regulatory agencies, the food industry and academia. Its mission is to support safe food handling practices by developing and delivering educational programs that assist industry in complying with the preventive controls regulations that will be promulgated in response to the FSMA.
To read the full article, click www.foodlogistics.com/12062300.