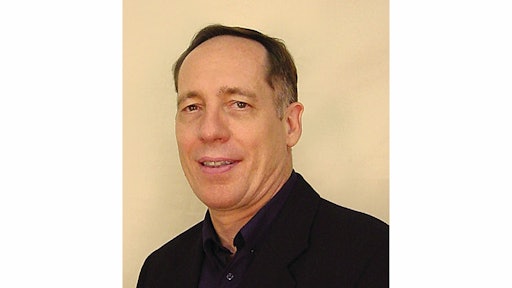 The Food Safety and Modernization Act (FSMA) marks a milestone in food safety legislation. And as the FDA fine tunes the rules with industry input, supply chain players have many questions. What will they be required to do differently? How will the rules be enforced? Are there aspects that are open to interpretation (or misinterpretation)? And while companies of all sizes have weighed in on the rules, the majority of comments have come from big, multi-national firms and trade organizations.
While the FDA seeks to improve safe practices for the entire supply chain, the bigger companies have the legal and technical staffs to scrutinize the regulations and submit comments. Which begs the question: Does the FDA fully understand the challenges that the majority of companies have?
The sanitary transportation rules under FSMA would not apply to shippers, receivers, or carriers engaged in food transportation operations that have less than $500,000 in total annual sales. But whether or not a company qualifies for this exemption, most shippers, receivers and carriers still want to handle food as safely as possible.

So here's the good news: companies large and small will find plenty of resources at their disposal to handle food safely. The FDA, in networking with industry, has recognized the need to reach out to companies of all sizes to help them comply with the law.
FDA Steps Forward With Help
As early as 2011, FDA established the Food Safety Preventive Control Alliance (FSPCA) to provide smaller companies with information about FSMA. In cooperation with the Illinois Institute of Technology's Institute for Food Safety and Health (IIT IFSH), FDA created the FSPCA to develop training courses and materials on preventing contamination for both human and animal food. The alliance consists of FDA officials, local and state regulatory agencies, the food industry and academia. Its mission is to support safe food handling practices by developing and delivering educational programs that assist industry in complying with the preventive controls regulations that will be promulgated in response to the FSMA.
The specific training information will not be forthcoming until a few months after the final FSMA rules are published. But in the meantime, the FDA has committed to educating industry about preventive control procedures, which are the backbone of FSMA. The FSPCA is modeled on previous alliances for seafood and fresh produce developed by the FDA and groups representing academia, industry and government.
The FSPCA will provide education, outreach and technical assistance. There will be a national food safety technical assistance network for industry.
There have already been 50 FSPCA presentations to industry at trade conferences, quarterly webinars and an FSPCA website. The webinars began in 2014 and are continuing this year.
More than 100 people registered for the most recent FSPCA webinar this past March, including individuals from FDA, state governments, consultants, academics and businesses. The next webinars are scheduled for June 24, Sept. 3 and Dec. 17. (Visit www.iit.edu/ifsh/alliance.)

Seminars address all compliance issues
There are also in-person seminars. Purnendu C. Vasavada, Ph.D., presented an FSMA training update to nearly 300 attendees in March at the BRC Food Safety Americas 2015 in Orlando, Fla. Dr. Vasavada is professor emeritus at the University of Wisconsin-River Falls and is an FSPCA outreach project manager.
The FSPCA course content includes: good manufacturing practices; food safety hazards; steps to develop a food safety plan hazard analysis and preventive control determination; process preventive controls; allergen preventive controls; sanitation preventive controls; supplier preventive controls; recall planning; verification and validation; record-keeping procedures; regulation overview; resources; and safety plan examples.
Voluntary standards, meanwhile, already address the majority of FSMA requirements.
"Certification to a GFSI (Global Food Safety Initiative) benchmarked scheme (e.g., BRC, SQF, FSSC, IFS, Global Gap, etc.) can help you put the food safety management system in place at your facility to help you comply with FSMA," says Karil Kochenderfer, GFSI's North American representative. Realizing the difficulty of implementing these systems, most of the certification bodies and auditing programs have initiatives to assist with implementation.
Since the GFSI certification programs are already established, there are consultants available who can provide further assistance in compliance.
Kochenderfer says it can take up to a year to become certified, yet some facilities do it in six to eight months. The process depends on the size of the facility and the risk profile of the food produced at the facility.
The risk assessments behind FSMA and GFSI are very similar. "Science takes industry and regulators to the same place," says Kochenderfer, whereby the threat and/or vulnerability of the systems and facility must be evaluated using HACCP concepts in order to guard against intentional adulteration.
FSMA marks a milestone in food safety legislation. But all players in the supply chain, regardless of size, have the opportunity to meet many of the goals before the law is finalized.