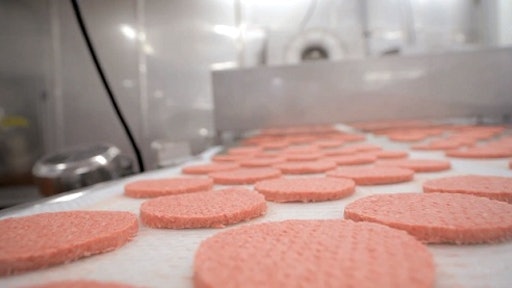 Kenosha Beef International of Columbus, Ohio, is recalling approximately 21,427 pounds of ready-to-eat beefsteak patty product that may be contaminated with Listeria monocytogenes, according to the U.S. Department of Agriculture's Food Safety and Inspection Service (FSIS), reported Food Safety News.
The fully cooked beefsteak patties were produced on Jan. 24, 2015. The following product is subject to recall:
35.3-lb. boxes of "Fully Cooked Black Angus Ground Beefsteak (chopped and formed)" with product number 87657 and "use thru" date of 01/24/16.
The product bears the establishment number "EST. 10130" inside the USDA mark of inspection. This product was shipped to distributors in Illinois and North Carolina for further distribution to restaurants.
The problem was discovered by a customer of Kenosha Beef International. The customer, a further processor, tested a sample of product produced the same day as the recalled product, returning a positive result for Listeria monocytogenes.
No illnesses have been reported in connection with this product. However, due to the time required to trace a foodborne illness back to a specific food product, it is impossible to say whether or not any illnesses have occurred.
To read more, click HERE.