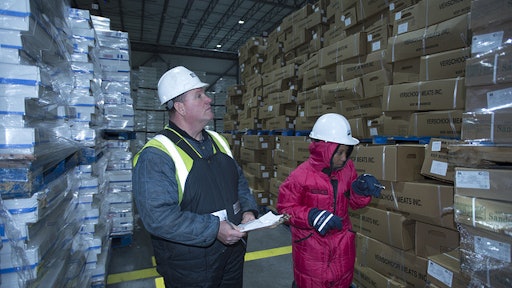 The U.S. Food and Drug Administration along with federal and state public health laboratories have built a publicly accessible genomic database to compare bacterial pathogens that cause foodborne diseases and trace them back to the sources faster and more precisely, according to Health Data Management.
The GenomeTrakr database leverages a laboratory process called whole-genome sequencing that identifies the complete DNA sequence of an organism's genetic material at a single time. The process is being used together with the database to identify pathogens isolated from food or environmental samples and compare them to pathogens isolated from sick patients.
FDA and state lab scientists upload the entire genome sequence for a pathogen into the GenomeTrakr database at the National Center for Biotechnology Information, where it's available for further use. So far, FDA has added genome sequences for more than 11,000 isolates to the database.
According to Alice Welch, director of FDA's Technology Transfer Program, whole-genome sequencing can detect unique signatures within and between species with far greater precision than previous methods. "FDA scientists and our collaborators in federal and state public health laboratories are using WGS and the GenomeTrakr database to identify those unique signatures," writes Welch in a blog.
For example, in early 2014, through a partnership with the Centers for Disease Control and Prevention, FDA and state department of health laboratories used GenomeTrakr to match environmental and food samples with human biological samples, which helped FDA confirm the source of Listeria in an outbreak.
In related news, researchers at UT Southwestern Medical Center in Dallas have developed new methods for analyzing the large amount of data generated by whole-genome sequencing used to identify patients at risk for hereditary cancers.
Results of the study, the first to leverage whole-genome sequencing to evaluate a series of 258 cancer patients' genomes to improve the ability to diagnose cancer-predisposing mutations, showed that nearly 90 percent of clinically identified mutations were confidently detected and additional cancer gene mutations were discovered.
To read more, click HERE.