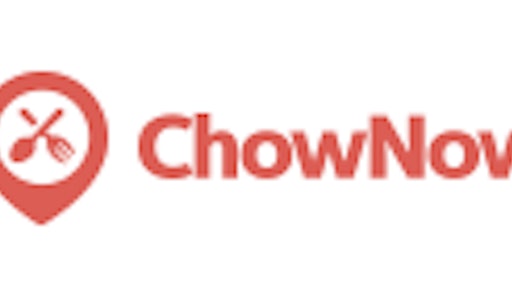 ChowNow, an online ordering solution known for its custom-built smartphone apps for restaurant clients, is bringing the convenience of Apple Pay to thousands of local restaurants. ChowNow is the first online ordering system to offer Apple's new touch-of-a-button payment technology.
"By giving independent restaurants access to the latest in technology at an affordable price, we are upholding our mission of helping them compete with larger chains," says Chris Webb, CEO of ChowNow. "We will update each restaurant's native app to include Apple Pay at no additional cost, so restaurant owners can focus on operating their businesses."
The addition of Apple Pay benefits both restaurants and their customers. Rather than manually inputting their credit card number and billing address, customers with an iPhone 6, iPhone 6 Plus, or the forthcoming Apple Watch, can complete their order simply by using their fingerprint. As a result of the added convenience and security, restaurants should see increased order volumes, and hence a more profitable to-go business. Apple Analyst Tim Bajarin estimates that by the end of the year, about 30 million Americans will have access to Apple Pay via their iPhones, meaning a broad reach for customers nationwide.
Arthur Mullen, manager of Rick Bayless restaurant XOCO in Chicago, remarks on the benefits of the new integration: "With the addition of Apple Pay, it's even quicker and easier for customers to order their food (which we didn't think was possible!). We're busier than ever and ChowNow ensures our to-go service runs smoothly."
By January 2015, all ChowNow restaurant clients' ordering apps will be updated to include Apple Pay and all new customers will receive it as a standard feature.
Editor's Insight: Mobile payment technology is one of the fastest changes taking place in the U.S. economy, and it will affect the food and beverage industry as much if not more than most industries. Mobile commerce is the fastest growing segment of e-commerce, which is the fastest growing type of commerce.
Food and beverage companies need to establish operating systems to fulfill e-commerce orders, which are predominantly single-item purchases. In order to do this, they need to improve their supply chains to handle a higher volume of single-purchase orders. The supply chain plays an important role in allowing retailers to handle online orders.
Many food and beverage companies think e-commerce is a long way off since only 1 percent of f&b purchases today are online. But companies that do not meet customer needs will lose to those who do. 12-16-14 By Elliot Maras