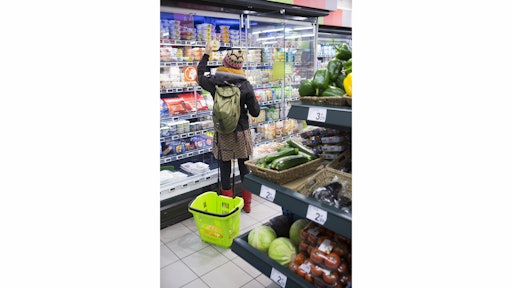 Carrefour SA, the Paris, France-based multinational retailer, this month suspended vegetables it imports from Belgium, the Netherlands or Germany to sell locally grown potatoes, carrots and onions, according to Bloomberg News.
Local vegetables will be favored at Carrefour for at least 10 months in the supermarket chain's 1,200 French stores. The company, based near Paris, said Nov. 14 it has decided to stop selling foreign produce when local seasonal fare is available to bolster French farmers suffering from weak demand, inclement weather and an embargo from Russia.
"Farmers will be overjoyed to find buyers, whatever the price," said Bertrand Rival, director of the vegetable growers association Legumes de France. "The measure will bring them relief after a very difficult summer, when a bountiful harvest found few takers, between Russia's embargo and households put off fresh produce by cold and rainy weather."
The effort comes as tensions mount in the farming community of Europe's largest agricultural producer amid falling prices and cheaper imports. Prices have tumbled following a glut after Russian leader Vladimir Putin's government in August banned many food imports from nations supporting sanctions because of the country's annexation of Crimea and incursions into Ukraine.
French vegetable product prices were down 7.4 percent from a year ago in September, data published by the French statistics office show.