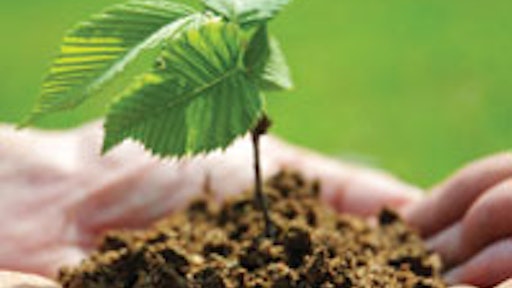 The food retail industry underscored the importance of sustainable sourcing during a recent Twitter chat produced by Food Marketing Institute, reported Supermarket News.
The chat, moderated by David Orgel, SN's executive director, content, focused on initiatives such as FMI's new "Sustainable Sourcing Guide for High-Impact Commodities," a resource for retailers.
Retailers participating in the Twitter forum included Kroger, Walmart, Publix and Festival Foods. The discussion ranged from why sustainable sourcing is crucial to how best to collaborate with suppliers on efforts.
"One of our goals is to enhance customer-facing communications, including sharing our growers' sustainability efforts," said Publix.
"High-impact commodities have the potential for significant social, environmental and/or economic impacts," tweeted Kroger.
In addressing how it surveys suppliers about sourcing, Walmart tweeted, "One way we ask questions about food waste, efficiency and use of GHGs is by using our index http://ow.ly/M23bw."
Festival Foods emphasized, "Traceability, chain of custody are critical. Bad things can happen anywhere. It's critical to pinpoint problems."
To read more, click HERE.