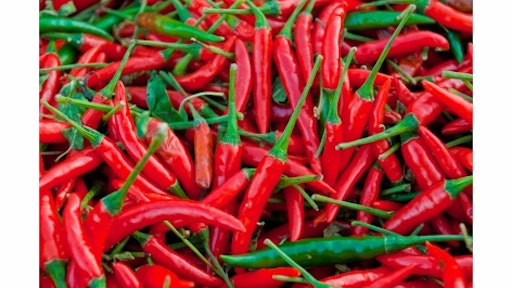 Bailey Farms recalled Serrano Peppers after discovering they may be contaminated with Salmonella bacteria, according to Food Safety Bulletin. Giant Food has expanded that recall to include more types of peppers. No illnesses have been reported to date.
The recalled peppers are Serrano, Anaheim, Red Cherry Hot and Finger Hot Peppers. The PLU number is 4691. They were sold at Giant Food Stores on or after Oct. 9, 2014.
Consumers who purchased the peppers are advised to discard them in a closed or double-bagged container or return to the place of purchase for a refund.
To read more, click HERE.