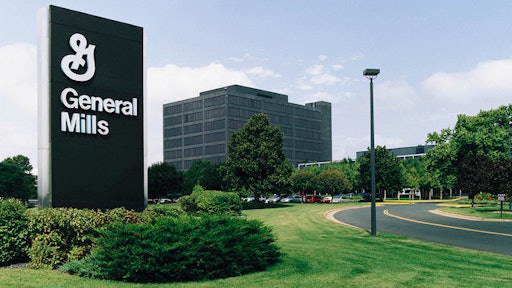 Convenience stores and food service, two categories that consumers may not immediately think of when considering General Mills, Inc., are poised for growth in fiscal 2015, a company executive said during an investor day conference held recently at the New York Stock Exchange, reported Food Business News.
In fiscal 2014, net sales for the company's convenience stores and foodservice segment fell 2 percent, but Bethany Quam, newly named president of convenience stores and foodservice, said the decline was consistent with the company's plan, which included some business exits. Now the company is primed for top-line growth.
"In total, General Mills delivers products to more than 1 million locations where people eat food away from home," Quam said. "Food eaten away from home is a large market. It accounts for nearly half of all food expenditures and generates more than $0.5 trillion in sales in the U.S. today. And food service industry sales have been growing. Coming out of the recession of 2008, we have seen a steady increase in sales from food away from home, so this market provides a significant growth opportunity for General Mills and our brands."
To read more, click HERE.