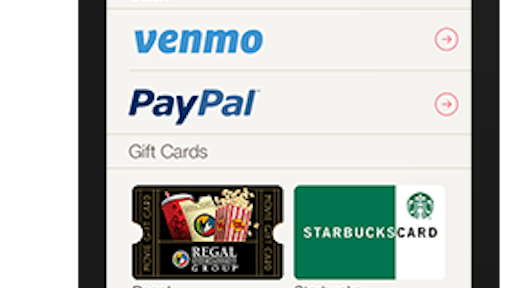 Ibotta, Inc., the retail shopping app that gives users cash back when they shop, has partnered with multiple alcohol brands including industry leaders like E&J Gallo, Constellation Brands, Mike's Hard Lemonade Co. and VEEV to offer shoppers cash rebates when they buy wine and spirits.
Customers will be able to use the Ibotta app to purchase both alcoholic and non-alcoholic drinks from a range of retail outlets including BevMo, Specs, and even select local liquor stores. In order to view and then claim their cash rebate, Ibotta requires each user to verify that they are at least 21 years of age. To further promote responsible drinking, Ibotta will use geo-targeting to ensure that all rebates are available only in states where such rebates are legal and in compliance with all state regulations.
"Ibotta transforms the traditional coupon into a way to reward consumers who engage with our brand. Every day, consumers are reaching for their phones as a primary screen to learn about new products and services - for us to be able to reach them at that decision point is invaluable," said Tracey Sivak, senior director of shopper marketing, Mark Anthony Brands. "Perhaps the most exciting, though, is the incredible targeting and rich data the tool provides."
"Constellation Brands is pleased to be one of the first in the wine industry to partner with Ibotta," said Karena Breslin, vice president of digital marketing at Constellation Brands. "We're using this unique mobile shopping application to allow wine consumers to earn rewards for purchasing select Kim Crawford, SIMI and Black Box products, ultimately driving brand awareness and trial." 
"We're delighted to have some of the best and most well-known beverage brands come on board as our new partners. We strongly believe that our offering provides clear and measurable benefits over the likes of old-fashioned coupons, mail in rebates, and traditional digital media. Plus, our new partners also see that we're leading the way when it comes to building loyalty and facilitating a direct conversation with their customers," said Ibotta CEO Bryan Leach.
Ibotta has grown to over three million customers and already enjoys partnerships with more than 100 leading retailers across 100,000 locations in the U.S. Ibotta is the leading retail shopping app on iOS and Android and is the 16th most frequently used app in the U.S.
"At VEEV, we're always looking for new and innovative ways to drive trial and showcase the uniqueness of our brands, like VEEV and our new retail focused product VitaFrute. We're excited to partner with Ibotta, another innovative and fast growing company to educate consumers and drive sales through mobile," said Carter Reum, CEO of VEEV Spirits, and LLC. 
Ibotta users over the age of 21 will be able to access their cash rebates on their favorite beverages. For more information or to view the rebates, please download the app at the App Store or via Google Play.