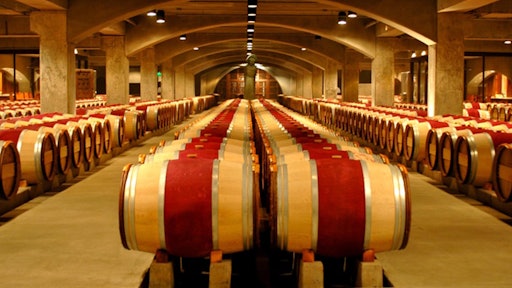 Warehousing and distribution for the wine and spirits industries requires tight operational tolerances to ensure safe and accurate handling, efficient inventory management, traceability and other compliance issues, according to Paul Laman, vice president of DMW&H Systems, a company providing design, integration, installation and support of material-handling systems, with a focus on the e-commerce, retail, industrial, wine and spirits, and food and beverage industries. In a feature article in the current Food Logistics Magazine, Laman explains how to take some of the ideas set forth by grocery stores to achieve efficiency and profitability.
Supermarkets have implemented principles of psychology to increase retail sales and margins, Laman notes. Retail floor plans and shelf layouts are designed to maximize the amount of consumer time and travel in the store. Strategic product placement helps entice shoppers into purchasing additional items, while an inviting retail environment increases consumer confidence and satisfaction.
To read more, click here.
Editors Insight: The wine and spirits market represents a unique segment of the food and beverage industry, requiring special handling throughout the supply chain. But like the rest of the food and beverage industry, this segment is forecast to increase through the next five years as the global economy recovers from recession and consumer incomes increase.
The lion's share of the growth will come from Asia, with China and India, according to London-based International Wine & Spirit Research. However, growth in North America, Africa and the Middle East and the duty-free markets will all contribute to the category's overall expansion.
Paul Laman's six steps to optimizing wine and spirits operations apply to other market segments of the food and beverage industry. The article notes that the grocery store industry has taken the lead in implementing efficient inventory management in this area. 12-28-15 By Elliot  Maras