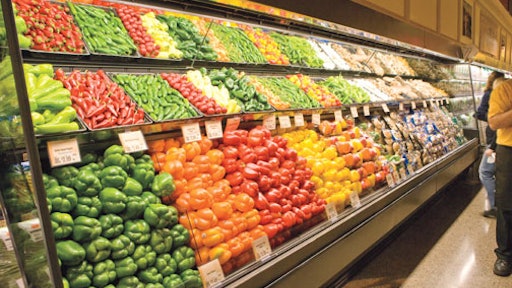 Retailers can enhance their local produce programs through branding and attention to food safety, panelists said in the retail-foodservice session called "Beyond the Buzz: Exploring the Opportunities and Challenges of 'Local,'" according to Supermarket News.
Customers today want to know more about the food they're buying. "And it's more than just where it came from. It's the philosophy of the farmers that are growing it," said David McInerney, co-founder of New York-based e-grocer FreshDirect.
The marketing needs to be about more than just putting up a sign in the store that says you sell local products, McInerney said. Especially for produce, FreshDirect helps to build the brand of the farmers behind the products it sells.
"And we won't sell just an apple, but we'll sell an apple from a specific farm, or we'll sell cherries from a specific farm," said McInerney.
FreshDirect puts a lot of information about each product on its website, and also emblazons the sides of its 300 trucks with images of local farms.