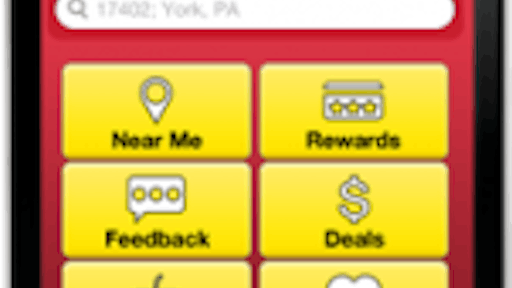 Food and beverage retailing is going "social, mobile and loyalty," and more food and beverage retailers are taking a careful look at what they need to do to cultivate the "SoMoLo" sales channel, known to some as "mobile marketing."
"Mobile marketing" sounds a lot like "mobile commerce," another evolving movement in food and beverage retailing. The two are not one and the same; the former ("SoMoLo" or "mobile marketing" does not include an online purchase while the latter ("mobile commerce") does. "Mobile commerce" is a type of "e-commerce" while "mobile marketing" is a form of marketing that can work in conjunction with "e-commerce" and "mobile commerce." "SoMoLo" refers to integrated digital consumer engagement, but it is not "e-commerce" because there is no online ordering.
"Mobile marketing" can, however, evolve into "mobile commerce."
All of this is important to logistics providers because logistics plays an important support role in mobile commerce. Mobile commerce is still in its infancy, but logistics providers need to know that it is becoming more important to retailers. Success in this exciting new realm will largely depend on the store's ability to have the right food and beverage products in stock when customers place orders.
Some retailers have apps that allow consumers to check to see what items are available in what store.
I thought about all of this after reviewing a marketing presentation for Rutter's Farm Stores, which has 60 retail stores in Pennsylvania. The company refers to its initiative as "SoMoLo." Rutter's Farm Stores has been engaging customers with special offers via social media since it launched a mobile app in 2009. A total of 70,000-plus customers have opted in for deal alerts via email and social media. This past Fourth of July, they offered customers a free hot dog plus some reward points by checking in with their mobile app.
Rutter's Farm Stores sees social media, mobile and loyalty programs as the "engine and core" of its brand experience, according to the presentation document.
Going forward, Rutter's Farm Stores is testing a virtual loyalty wallet program.
Derek Gaskins, chief customer officer at Rutter's Farm Stores, did not wish to say much about the company's future mobile commerce and mobile marketing plans. But he feels certain that many food and beverage retailers are investigating similar opportunities.
While different business models are being used for mobile marketing and mobile commerce, all such initiatives allow the retailer to engage the customer more than traditional brick and mortar retailers.
Social media is a two-way communication medium and as such, it gives retailers new ways to engage with customers.
But every new opportunity brings challenges.
It's one thing to get more customers to come to the store. It's another for the store to guarantee it will have the products in stock when the customer orders it. Fail to deliver, and the offering results in a dissatisfied customer.
Derek Ridenoure, co-founder of Selling to the Masses, a Bentonville, Ark.-based consultant, raises an interesting question about e-commerce. Will non-pick-ups create logistical issues for stores? Will extra lead time be needed for frozen and refrigerated products?
Retailers who have e-commerce operations will be better positioned to take advantage of mobile marketing than those who don't since they will have a system in place to meet orders.
One thing's for sure: the opportunity to build business using mobile marketing and commerce presents both challenges and opportunities for food and beverage retailers.