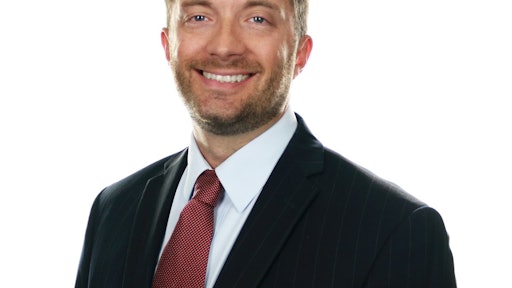 Almost 10 years ago, a dangerous Salmonella outbreak swept the nation, killing nine people and sickening thousands. The outbreak resulted in numerous lawsuits and criminal charges, ultimately leading to the Food Safety Modernization Act (FSMA).
At the heart of the outbreak was The Peanut Corporation of America (PCA), which ultimately had to shut its doors after corporate malfeasance led to one of the most massive and lethal food-borne contamination cases in U.S. history. The historic outbreak forced more than 360 companies to recall more than 3,900 peanut products across 46 states.
Signed into law by President Obama in 2011, FSMA was designed to ensure the safety of the U.S. food supply by shifting the focus to preventing outbreaks rather than reacting to them. But even with FSMA in full effect, food recalls are still prevalent. 
The Stericycle Expert Solutions 2018 Q4 Recall Index found that food recalls increased 21 percent to make the highest quarter since Q3 2017. Recalled FDA food units increased 457 percent to 47 million—higher than three of the previous four quarters. Additionally, USDA recalls increased 62 percent to 42, the second highest since Q2 2015. 
Recalls are often unexpected and happen at lightning speed—putting your customers, and your brand, at risk. Whether it's a positive contamination test in a food product, mislabeled packaging or an unlisted allergy, food recalls are serious business. Events like the U.S. government shutdown in January could also increase the odds that contaminated foods might end up in the hands of consumers if less inspectors are available. 
Any company's primary concern during a recall is to protect the public—no company wants to see a customer fall ill. However, food recalls are also a major concern from a business perspective. Illness, mislabeled packaging and unknown allergies are bound to make headlines. Just look at all of the recalls that made the news in the last year. 
When it comes to food recalls, many brands and products are well known, especially pantry staples such as canned soups or cereals. Fresh produce and meats, on the other hand, may not come with a label that is instantly recognizable to the average person. 
The right recall strategy can minimize these risks. Here are a few tips to become "recall ready."
Ensure you have a plan in place to notify retailers immediately. This will help keep additional products from entering consumers' homes in the first place. In addition, many retailers have membership, rewards, and loyalty programs that allow them to contact only affected consumers directly. This can greatly increase the number of consumers who check their refrigerators and freezers and, therefore, reduce the risk of additional illnesses. However, it also comes with other risks. When tens of thousands are notified at one time, it can overwhelm internal contact centers, so having the right resources in place is crucial.
Recall it right—the first time around. Many food companies have to update the recall multiple times because they didn't realize until after the first announcement just how many lot codes were affected. This is common with products such as ground beef that may include meat from many different cattle, or any product where traceability is challenging. Conducting mock recalls can help identify and correct issues that could make it difficult to understand the scope.
Perform effectiveness checks early and often. Waiting too long can make it difficult to right the ship if necessary. Regulators may have certain minimum requirements that must be met, but there are also steps that companies can take to go above and beyond those mandates increasing the likelihood consumers will respond to the recall. An experienced recall service provider can walk companies through both the requirements and additional options—documenting everything along the way. 
Regardless of what solutions food producers adopt, the threat of contamination or other food safety issues will always be present no matter how diligent the company may be. A robust plan alone can't guarantee a smooth recall execution, but it is the first critical step to becoming "recall ready."