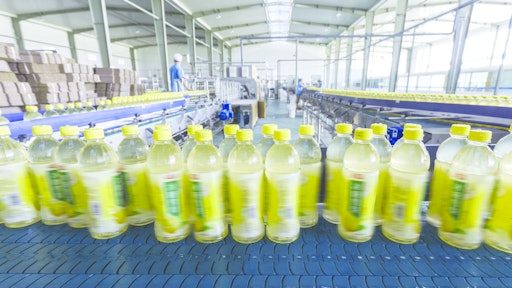 GFSI-Recognized Standards: SQF vs. BRC vs. FSSC
Demand for GFSI certification isn't going away – but confusion over various standards will (hopefully). Here's what you need to know about food safety and quality schemes.
By Heather Angus-Lee
These days many of your larger customers – whether in retail, foodservice or multinational food manufacture - are demanding certification to a "GFSI-recognized" standard scheme. Certification will also help your company comply with FSMA federal legislation since many requirements in the certification programs overlap with FSMA requirements. And GFSI-recognized standard certification may not be as onerous as you fear; programs your company may have already done – HACCP, cGMP, ISO – form a solid basis.
The Global Food Safety Initiative (GFSI) itself is not a standard or a certification scheme. A division of the Consumer Goods Forum, GFSI was founded in 2000 by European retailers. GFSI, today global, benchmarks various standards to make sure they pass muster. To qualify as "GFSI recognized" requires:
An acceptable standard (choices listed below).
A certification scheme for a food safety management system.
An audit protocol.
Scheme and audit protocol are "owned" by appropriate organization.
Successfully benchmarked against GFSI Guidance Document (minimum requirements).
GFSI-Recognized Schemes
This article will focus on the three most prevalent schemes for food manufacturing in the U.S. at this time: SQF 2000 Level 2, BRC for Food Safety and FSSC 2200. (The International Features Standard – IFS – is required of food suppliers by all major retailers in many EU countries.)
Of course, there do exist other GFSI-Recognized standard schemes that are often sector-specific, such as Best Aquaculture Practices (BAP); Global Red Meat Standard (GRMS); and Synergy 2200, for specific types of Manufacturing; CanadaGap, Global G.A.P, International Featured Standards (IFS) Scheme Version 3 (fruits & vegetables; aquaculture, livestock), and SQF 1000 for Primary Production; PrimusGFS (limited to produce & produce-related items such as RTE or heat foods, dried goods) for Primary Production & Manufacturing.
All GFSI standards have the following in common: risk assessment and/or HACCP; preventative controls; GMP and/or prerequisite programs; (PRPs); continuous improvement, management systems and commitment. Enough said – let's get into the most popular standard schemes for the food industry in North America.
SQF 2000
SQF is a program managed by the Safe Quality Food Institute (SQFI), which can be applied to all food industry sectors. SQF uses a modular approach. While all sectors of the food industry register to the same SQF code, different sectors use the appropriate GMP module for their activities. (See sidebar for more information on SQF modules relating to inventory management, traceability and recall, product development, and other processes and procedures.)
The SQF standard has two levels recognized by GFSI: Level 2 – Food Safety. Level 3 – Food Safety & Quality.
If your company specializes in an area other than food manufacturing, the SQF 2000 standard may be the scheme for you. SQF 2000 covers more than two dozen categories outside manufacturing, including: food wholesaling and distribution; brokers; animal feeds; food retailing; catering and foodservice.
G.S. Dunn, the world's largest dry mustard miller, received SQF certification in the summer of 2013. The mustard processor sells to other food companies in in 52 countries on six continents from their Hamilton, Ontario facility, and their key customers were "directly asking that we get certified to SQF," says Nancy Post, then Director, Technical Services, who oversaw the year-long process.
With her own background in quality management, Post notes that "the 'Q' in SQF was hugely important," which is why G.S. Dunn selected Level 3 SQF, which incorporates quality as well as food safety. Post strongly recommends "group participation from the entire business, adequate resources, and buy-in from upper management to ensure that the entire SQF code and certification can be implemented."
The process was top-down at Saginaw, TX-based Fresherized Foods, certified to SQF Level 3 (highest level) since April 2011 for their Wholly Guacamole and Wholly Salsa products. Company president Steve Parnell writes on their website: "The program provides independent certification that Fresherized Foods complies with international and domestic food safety regulations. "This enables suppliers to assure their customer that food has been produced, processed, prepared and handled according to the highest possible standards, at all levels of the supply chain."
BRC
BRC originally stood for the British Retail Consortium, but the global standard has evolved well beyond that nation and the retail sector to include manufacturers. While there are BRC standards for other industries, only the BRC Global Standard for Food Safety applies to the food industry. The BRC standard has the management system requirements, prerequisite program requirements, and sit standards all in one document.
While BRC remains the most popular food safety standard scheme in England, it is also increasingly embraced by North American food companies. For example, BRC was the choice of The Original Cakerie, a 600-employee frozen dessert manufacturer with facilities in Vancouver, BC and London, Ontario and distribution of their product across Canada and the U.S. That company spent much of 2012 working towards the attainment of BRC's highest level (A), says IT Director Eric Murphy. "We were seeking to improve control of its quality assurance processes, and to augment our customers' growth" by getting BRC-certified.
Why BRC? "We like that the BRC framework focuses a lot on process, requiring commitment from top to bottom within the organization. I also like the flexibility around training that the BRC program allows," says Murphy. "We can bring the training right into our organization, versus always having to go through outside providers." He adds that The Original Cakerie has integrated BRC's Corrective Action Form within their JustFoodERP business software system. "We have a good traceability process – all the way through corrective action," he notes.
This diagram shows the main differences between SQF and BRC. (source: Richard H. Dougherty, School of Food Science, Washington State University)
| | |
| --- | --- |
| Safe Quality Food (SQF) 2000 | BRC Global Standard for Food Safety |
| Separates food safety & food quality [SQF Level 1 – food safety; SQF Level 2 – both] | Combines food safety & quality |
| Certification Stage 1: on-site or off-site ("desk") audit; Stage 2: on-site. | No Certification Stage 1; direct to on-site audit. |
| All audits are announced. | Both announced & unannounced audits available |
| Mandatory (annual, on-site) re-certification. | Voluntary re-certification audit. |
| System of soring plus grading | Grading system |
| Surveillance audits required for score of 80 or lower | Surveillance audits required if BRC Grade C. |
| Requires full-time SQF practitioner to oversee, maintain integrity, and communicate to staff. | No similar requirement. |
| Requires documented Food Quality Plan and Food Safety Plan developed in accordance with HACCP method. | Includes specifics regarding the HACCP plans. |
| Addresses High Risk. | Addresses High Risk and High Care. |
| Applies to 30 categories (SQF 2000) & 5 categories (SQF 1000) that are outside food manufacturing. | Applies to 18 categories for food processing and packing. |
| Level 3 – can use SQF mark on products. | No use of BRC mark on products. |
FSSC 2200
Food Safety System Certification (FSSC) 22000 was designed for food manufacturers who supply products to major food retailers, or plan to do so. Any manufacturer already certified against ISO 2200 can, comparatively easily, conform to FSSC 2200 which is GFSI-recognized. That's because FSSC 2200 (also known as FS 2200) uses the ISO standard, ISO 22000, along with applicable documents for prerequisite programs (PAS 220) based on food sector.
FSSC 2200 is managed by the Foundation for Food Safety Certification, which was founded in 2004 and also legally owns the HACCP food safety systems certification scheme. FSSC 2200 has been developed for organizations in the food chain that process or manufacture animal products, perishable vegetal products, products with a long shelf life, (other) food ingredients like additives, vitamins, bio-cultures, and food packaging material manufacturing.
What about HCCAP, ISO, cGMP?
Hazard Analysis and Critical Control Point (HCCAP), ISO, and/or certified to Good Manufacturing Practices (cGMP) are all good places to start in for certification to a GFSI-recognized standard scheme. "Having both ISO 9001:2008 and HACCP certification was definitely an advantage when it came to getting our SQF certification," says Post at G.S. Dunn.
While HACCP is no longer a GFSI-recognized standard scheme (since 2013), there are many overlaps in HACCP requirements with various GFSI-recognized schemes. For example, the SQF Code requires that food quality plans be "developed, effectively implemented, and maintained in accordance with the HACCP method. Post notes, "we like the extra measure of food safety [in SQF] by ensuring the company does risk analysis for food quality – identifying Critical Control Points and Critical Quality Points."
ISO 9001
A fair amount of ISO 9001 documentation, requirements, and quality reviews are compliant with SQF. And as mentioned, the FSSC 2200 standard scheme is based in large part on the ISO 22000: Food safety management systems — Requirements for any organization in the food chain.
cGMP
All GFSI-recognized standard schemes require the company to have effective PRPs (prerequisite programs0 in place, which can include Current Good Manufacturing Processes (cGMP), enforced in the U.S. by the FDA.
Auditor to Use
Availability of the various types of auditors in your area is important because if there are no SQF, BRC or FSSC auditors close by, will have to pay more for their travel. That factor could even play into your company's decision on which standard scheme to choose.
Depending on your food sector and the type of products you make or distribute (as well as where your facility is located), you'll want to shop around for right auditor to fit your business. For example, Quality Assurance International (QAI) claims to be "the only USDA-accredited organic certifying agency able to offer joint certification to the British Retail Consortium (BRC), Safe Quality Food (SQF) and FSSC 22000 global food safety standards, which is required by many retailers."
This could be where the GFSI-recognized standards field is going next –conformance to more than one GFSI-recognized standard scheme, for maximum effectiveness. Some auditors are now receiving requests to conduct back-to-back audits for two schemes; for example, when developed at the same time, the documentation can be coded for both SQF and BRC with only slight changes.
Heather Angus-Lee, a long time business and trade journalist, now writes for JustFoodERP. She can be reached at heather.angus-lee@justfooderp.com.
Can Business Software Facilitate GFSI-Recognized Certification?
Software technology today is capable of enhancing processes, procedures and data to enable compliance with certification. "The SQF certifying body asked directly about our software systems and processes, such as how do we manage inventory, expiration analysis, traceability," says Nancy Post, then Director, Technical Services, G.S. Dunn, a mustard processor. "It helped that we use food industry-specific software, JustFoodERP, which has substantial functionality around food safety and quality management, hold reports, Certificate of Analysis, etc."
The examples shown here focus on SQF modules and include features within JustFoodERP – but the importance of technology alignment is true regardless of which standard scheme, or which software vendor, you choose! (Just be sure GFSI-recognized certification is in your mind when looking.)
Product Identification, Trace, Withdrawal & Recall – SQF Standard Module 2.6
The product must be clearly identifiable, needs to be able to trace a product lot to a customer one-up as well as trace ingredients to a supplier one-down. There must be a communication plan to inform consumers, customers, and authorities, such as recall form letters can be pre-populated based on templates for customers and/or authorities within a company's CRM.
Product Sampling, Inspection & other Verification – SQF Standard Module 2.5
Measurement of critical limits and other controls to ensure a minimum level of quality, requires support of inspection and analysis. Quality Management functionality within an ERP system enables the definition of quality procedures and audits against specific lots.
Food Safety Integrated with Inventory Management – SQF Standard Module 2.4
This addresses: a food quality plan; non-conforming product; rework; released product; incoming product; and proper rotation of stock. ERP software should have the ability to: capture SOPs and work instructions; enable production quality audits with a step-by-step wizard to ensure that work instructions are followed and results captured; support product release requirements with lot holds for specific lots at various points of the production process; and support stock rotation through principals FEFO principles.
Specification & Product Development – SQF Standard Module 2.3
This covers product formulation, facility trials and product testing, raw materials, packaging, and finished goods. Some ERP software can: combine the R&D BOM: manage attachments containing specifications; ensure specs are captured at the time of receipt and output; and track conformance measures as defined by BOM or ingredient.
Document Control & Records SQF – Standard Module 2.2
Your company must demonstrate that inspections/analysis activities have been completed. ERP software can establish quality procedures that are triggered on certain events, such as receiving inspections, and pre- and post-production lab inspections, with each instance of a quality procedure or audit containing a complete history for review.
Heather Angus-Lee, a long time business and trade journalist, now writes for JustFoodERP. She can be reached at heather.angus-lee@justfooderp.com
The Three Keys To Creating Healthier (and more profitable) Supply Chains
By Peter Wharton, Product Marketing Manager, Commerce, IBM
In the food and beverage industry, customer expectations are at an all-time high. Demand for on-time delivery of products and greater quality at the lowest price has become the norm. To be competitive, companies must optimize their inventory and supply chain operations so orders can be cost-effectively fulfilled in the right place at the right time and, at the same time, ensuring food safety and product quality.
Maintaining customer loyalty is a key driving force for the success and sustainability of the business. To stay ahead of competition and become a trusted brand, it's important to consistently deliver high quality products and have the ability to respond to variability in customer demands during peak season.
But this is much easier said than done. As much as trust is a key component in securing customer loyalty, it's equally important to build that trust in the supply chain between food suppliers, manufacturers and retailers across the globe while managing complex distribution networks where time is critical. Failure to establish strong networks can result in numerous inefficiencies that ultimately have a negative effect on everyone's bottom line.
So how can companies ensure that their supply chain processes foster open communication with their partners, and how can they respond to unexpected variability in customer demands, improve cost control and optimize supplier interactions at the same time? Here are three key areas that can make the difference:
1.Increased collaboration with suppliers and customers
Collaboration is one of the core capabilities of an efficient supply chain. It provides the information required to make business-critical decisions, breaks down obstacles and opens up opportunities for both suppliers and customers to work smarter. Increased collaboration can keep goods and materials flowing smoothly through the supply chain to fulfill safety stock levels and meet demand.
Cloud-based technology is emerging as a key way for food and beverage companies to better collaborate and stay on the same page. With the ability to track and monitor orders, inventory and shipments real-time on a centralized platform, cloud solutions have helped fix one of the biggest problems in the food and beverage industry – lack of communication. With more safety standards and regulations, companies need a flexible technology that will allow their supply chain to become faster and more transparent across the board.
2.Increased order visibility
Visibility across the global, multi-channel supply chain is essential to help make better management decisions and respond immediately when issues occur. Having an automated supply chain from supplier management across to order management and fulfillment provides a deeper level of visibility with suppliers, carriers and customers to provide transparency into order delivery. Optimized visibility will ensure that orders are scheduled and executed on time while significantly increasing speed to market, minimizing cost and managing risk.
Once the product leaves the warehouse, optimizing transportation systems has a significant effect on improving the value of the supply chain and driving cost savings. Streamlining every step of the delivery process helps provide complete visibility into inventory, orders and shipment status, which bridges the gap between transportation, warehouse and customer service. For example, HP Hood, one the largest branded dairy operators in the United States, increased on-time deliveries to 99.6 percent by gaining better insight into its transportation network with a centralized automated system.
3.Integrated platforms
Two of the most common supply chain issues that the food and beverage industry is working to improve are traceability and food safety. It becomes essential for companies to have an integrated, responsive supply chain to deliver products safely from the farm to the table. Access to information at all levels of the supply chain can be achieved easily within an integrated system, which facilitates better product traceability.
An integrated distribution and logistics network can improve productivity and reduce per unit transportation cost by increasing the utilization level of vehicle loading capacity, optimizing routes to reduce travel distance, time and fuel. Food companies can connect demand signals to production and logistics schedules to adjust forecasts and synchronize operation plans.
Consumers are more connected than ever and are driving significant changes in how the supply chain must operate. In turn, food and beverage companies must make sure they are asking themselves the right questions to meet these demands: What have you done to optimize your supply chain to drive out unnecessary costs and make your company more competitive in market? How are you increasing visibility across the supply chain to be able keep the commitments to your customers? How are you going to ensure on-time delivery and help build trust with your customers? Do you have a logistics network capable of meeting shorter lead time requirements?
By taking advantage of new capabilities for both supply chain planning and supply chain execution, companies can make faster decisions behind the scenes that will bring significant dividends at the checkout counter. Integrate with your customers, suppliers and logistics partners, and the food and beverage industry will forge healthier partnerships that create smarter supply chains for everyone.
Flawless Distribution Supporting End-to-End Visibility and Best Practices in Food Safety
By Mark Wheeler, Director of Warehouse Solutions, Motorola Solutions

The Food Safety Modernization Act (FSMA) has identified prevention as the primary area of focus for improving food safety. Real-time mobile technology combined with automatic identification data capture technologies is the only way to comply with emerging regulations productively and proactively protect the consumer and by extension the brand in each step of the food supply chain - from raw materials through manufacturing and distribution to the retail shelf.
The GS1 barcoding standards are maturing and workout groups across food industry segments are guiding the refinement of standards that create a common language for encoding product and shipment information on the physical product. Furthermore, needed product data relevant to First-Expired-First-Out (FEFO) management and lot control is encoded at the case level. This key development allows encoded products to be accurately and efficiently identified throughout the supply chain. This same information can also be encoded in a 2D barcode and captured with a single scan and fed to ERP or WMS systems.
Ergonomic wearable computing solutions are often the preferred technology in these environments. By making scan-intensive processes efficient and productive, food handling systems deliver the granular visibility and error-proofed operations necessary to improve food safety.
Seven Golden Rules for Selecting Traceability Software
For food distributors and manufacturers, product tracing software systems are mission-critical applications that directly influence company performance and profitability. In other words, as the kids say these days, they're kind of a big deal!
In order to invest wisely in software that can help mitigate risk, ensure regulatory compliance, and enable a variety of top-level business performance benefits, follow these seven golden rules for selecting your traceability software system:
1. Use project management basics to optimize your software selection.
One of the most powerful steps any company can take to ensure success with their traceability software selection is to commit early to project management best practices. After all, purchasing a traceability system isn't an event, it's a project.

Embracing project management fundamentals when it comes to traceability software acquisition means setting up a project team, empowering a leader, defining project scope, registering the project risks, setting clear objectives, and establishing a methodology for determining success. There's a lot to consider when purchasing sophisticated enterprise software. Following the project management fundamentals described by organizations like PMI.org optimizes your company's chances of success.
2. Don't overlook the business benefits of capable traceability software.
Risk management horror stories and regulation compliance are powerful motivating factors leading companies to evaluate traceability software. And, rightfully so. But mitigating risk and meeting compliance standards represents only the minimum threshhold of traceability success.
Top performing food distributors and manufacturers are realizing traceability software has much more to offer in terms of improving overall business performance. In a March 2013 report published by the FDA which looked at two product tracing pilot projects, the study authors found that participating companies often experienced the following business benefits related to their investments in traceability software:
-improved brand reputation
-increased consumer confidence
-expanded markets
-improved supply chain management
-insurance cost reduction
-supply chain confidence
-decreased spoilage
-process improvement
3. Pay attention to integration requirements.
Very often the need for product tracing capabilities is too exclusively associated with the need for a single inventory feature: lot-tracking capability. To be sure, lot tracking is a fundamental feature which must be present in any traceability solution. But it is just the starting point.

A full traceability solution must be interdepartmentally integrated. In order to meet the one-up and one-down the supply chain visibility standards called for by the Public Health Security and Bioterrorism Preparedness and Response Act of 2002 and other regulation standards, traceability systems need to fully integrate both supplier and customer order tracking functionality.
There are multiple technological means of accomplishing the integration required for full product tracing capabilities. The most direct solution to ensuring proper integration is to consider a comprehensive ERP solution. For organizations which already have investments in individual information systems that must be preserved, this is not always possible, though. A best practice for ensuring strong integration between multiple business systems is targeting add-on solutions with robust API (application programming interface) capabilities or limiting potential product alternatives to solutions which share the same underlying database language as existing software.
4. Optimize for efficiency.
Ensuring full product traceability can be a daunting prospect. It's not just a matter of having a software system with the capabilities to track all inventory information and product movements, it's a matter of updating internal processes to consistently capture the required product tracing data. Recording relevant product events can easily appear time-intensive and cost prohibitive. It doesn't have to be though.

Passive inventory tracking technologies are helping many companies to dramatically lower the labor costs associated with product tracking, while ensuring more reliable data capture. Depending on your company's transaction volume, simple bar-coding or more advanced RFID inventory recognition software may be right for you--and at minimum represents an investment worth considering based on the likelihood it can directly contribute to the minimization of ongoing labor costs.

5. Choose a system with strong accountability features.
Accountability is key when it comes to product tracing technology. Software shouldn't only provide the basic capability to track inventory history, it should provide the functionality to report when inventory and process conditions go out of conformance.
For instance, expiry date tracking is a fundamental feature for a complete traceability solution. But a robust system should not only provide the capability to associate expiry dates with inventory, but also support alerts should inventory in storage exceed established expiry dates.
In order to effectively support common alert conditions, capable software should offer a rules-based business logic system for defining not only what will be monitored, but the specific notification options for situations that demand immediate attention.

6. Insist on strong recall management features.

Product recalls are real. They happen. In fact, the average recall for food and consumer product companies averages $10M and that's before any damages to brand reputation or lost sales are even calculated.
Inventory lot tracking and order tracking systems provide the raw reporting functionality to identify which products will need to be recalled. But because every moment in a product recall situation is precious though, it's worth investing in software that can help manage a product recall in the event one occurs.

What functionality should be sought to improve recall management? A system that is well optimized for recall management should include all of the following features: a recall planning module, task management functionality, cost tracking to collect recall costs (potentially for cost reimbursement from an at-fault partner up the supply chain), and customer relationship management functionality for tracking interaction with supply chain partners.

7. Make your vendors prove it to you!
Information systems that deliver product tracing capabilities are not inexpensive. Depending on your company size, you'll most likely be spending tens of thousands, if not hundreds of thousands on your solution. With that kind of investment, the importance of making the right decision is obvious.
Seeing your prospective options in action can take much of the guess work out of your decision. There are 3 things you should insist on seeing when seriously considering a given traceability software product option: an extensive demo, a case study from an existing firm utilizing the proposed solution, and a list of references from satisfied customers. For a reputable business provider, being asked for these resources won't be an imposition, but a standard part of doing business.
Author Bio:
Adam Bluemner is the Project Specialist Manager for Find Accounting Software, a service providing enterprise software selection assistance. Over the last decade Adam has spoken with thousands of companies, helping them achieve business success through intelligent software investment. Adam writes extensively on ERP and business software.
Enhance Granularity of Visibility in the Food Supply Chain: Use Track and Trace Technologies
By Jim Taylor, Vice President of Information Technology, Transportation Insight
Every day, millions of cases of food products are produced, distributed and served safely, without incident or mention. Feeding 300 million Americans, and seven billion people across the globe, however, is no easy task. It requires a complex system of growers, sellers, distributors, operators and consumers, and there are opportunities for improper handling to occur at every step.
Just a quick search on the Internet for food recalls contains massive amounts of information from baby food to pet food. What can manufacturers do to ensure their products are safe for consumption? How can shippers ensure their products are transported to the end consumer safely?
Track-and-trace initiatives are growing as the industry grapples with how to enhance the granularity of visibility into the supply chain. The goal is to pinpoint developing problems immediately to ensure safe food to consumers. Companies need to dive deep into their supply chains to understand where they have risks. Food producers and distributors need to gain visibility into the origin and destination routing sequences of transporting products to capture all events that occur. Industry leaders also know the importance of being proactive to prevent issues relating to shelf life, expiration, best buy dates, lot control and more to ensure the safety of the food supply chain.
Understanding the vulnerabilities within your supply chain
To find out where risks exist in the supply chain requires a holistic look at the supply chain operations from raw materials to end-customer delivery. Supply chains have continually grown more complex and longer, creating multiple points of vulnerability. In a September 2013 article in Food Logistics magazine, it was reported that "in the U.S. alone, there are approximately two million farms that produce food; over 400,000 food facilities that process or distribute food that are registered with the FDA; millions of containers of food are moved on trucks, trains and ships every year; and ultimately food is distributed to over a million points of sale, such as restaurants, grocery stores and other food service outlets."
Add to these multiple points of vulnerability the rise in imports of food. Imported foods not only create longer supply chains, they introduce the need for visibility beyond the four walls of the producer. While LEAN processes are normally designed to focus on operations within the company, many food manufacturers are applying LEAN principles such as poka-yoke to "mistake-proof" the entire supply chain. The resulting smoother flow of sellable product through the extended supply chain creates the additional benefits of tightly aligning a company's entire value stream, increasing productivity and ensuring dependability of all supply chain components.
In addition, implementing preventive and proactive controls built on actionable intelligence to protect the food supply chain is significantly more effective than reacting to a breach. Performing a vulnerability assessment of critical control points to determine risks within the supply chain should be augmented with "what if" scenarios to be more strategic and better prepared in case something happens. With "what if" analysis, such as "where can we produce product if our production facility is compromised," ensures continuous operations, even when a disaster occurs.
This also requires continuous monitoring of the entire supply chain, along with operational audits to ensure regulatory compliance. Companies should carefully screen suppliers and carriers to not only ensure compliance, but also to make sure they have mitigation plans in place themselves. That way, producers will be able to continually get access to raw materials should something happen within their facilities, and carriers can find alternative modes of transportation to assist customers in making sure orders get to right location at the right time.
Delivering Safe Food
The fact that there are so many types of foods and so many modes of transportation available to the modern food company, it isn't difficult to see that, independent of the mode of transportation, foods and food ingredients can be susceptible.
The FDA Food Safety Modernization Act (FSMA) was signed into law in 2010 to ensure the U.S. food supply is safe by focusing on prevention. FSMA and product traceability initiatives require companies to track data at a very granular level using RFID and sensor technologies that are placed on products in order to let companies know the exact status and location of each product. These technologies can give important information to companies, such as when that product is set to expire and more. RFID tags and bar codes can be read as containers are loaded onto trucks, providing a way to quickly trace the origin of any food items. The objective is having the ability to "trace-back" rapidly from point of consumption to the source, all food products and components identified in an investigation.
Track-and-trace technologies capture specific timing of key transfers and movements from harvest to production to shipment to the end customer. Linking this data to similar information from shipping docks to a food service or retail distribution center is instrumental in localizing problem routes, carriers or receiver situations that result in avoidable losses. For instance, suppliers should be able to determine when a lot was received in inventory and where the lot was consumed in the manufacturing process. This allows them to link the lot to the finished product's barcode label. If a product is recalled, the supplier can use its systems to identify the finished goods that were produced with the ingredient lot, and notify customers who purchased those goods.
Working with reputable carriers who are dedicated to food safety best practices throughout their operations—from truck to warehouse to delivery—is key to mitigating food safety and quality risks through the point of use by consumers. Within a warehouse or distribution center, best practices, along with federal regulations state that food should be protected against physical, chemical and microbial contamination. In addition to good recordkeeping, cleanliness and organization in receiving/shipping areas and in carrier vehicles goes a long way toward preventing products from contamination and enhancing the ability to quickly locate items in the warehouse (or on the road, if they've been shipped).
Tracking shipments of food products can be achieved with a transportation management system (TMS) that allows shippers to visibly see the status of all shipments and be made aware of any delays or issues proactively. Shipments can be tracked the entire length of the supply chain – from the first mile to the last mile and everywhere else in between. Full visibility within the supply chain offers logistics personnel the ability to track and trace in real time all inbound/outbound freight, proactively schedule shipments, check the status of deliveries, access Proof of Delivery (POD's) instantly, and review freight bills after deliveries are completed.
Those who adopt technology to comply with the regulations are discovering it has other benefits besides meeting regulations, it can also provide valuable data for managing the supply chain. Companies can use the information from this technology to improve efficiency and reduce costs by improving inventory accuracy and eliminating the need to conduct daily physical inventories. Track-and-trace technologies can also automate the product recall process by precisely identifying the locations and customers that receive suspect lots, saving significant time and costs while protecting the brand.
While track-and-trace technology is extremely valuable, companies may be leaving opportunities for improvement on the table without closing the loop and performing deeper analysis of the data. By leveraging advanced supply chain modeling techniques to analyze the massive amounts of data associated with tracking shipments, companies can visualize opportunities for continuous improvement. While it's important to have data, being able to transform that data into usable business intelligence can be a game changer.
One area where the transformation of data has been helping businesses minimize risk to the public and their brand is in recalls. Nearly 75 percent of FDA-reported food recalls in the ?rst quarter of 2013 were issued by companies facing more than one recall. 28 percent of recalls requested by the USDA in 2013 were the result of potential extraneous materials, a trend that continues to rise. Companies can use data collected across product categories from the USDA and FDA to better stay abreast of the latest trends in product recalls and the regulatory environment. Having this data at your fingertips can help make planning for responses to recalls more effective.
Data such as lot numbers and expiration dates on a bar code enables precise and automatic recording of information at any point in the supply chain. This capability improves data accuracy, while reducing the effort needed to record and transcribe the information. Lot numbers can be encoded into bar codes or RFID tags and applied to pallets, cases, or item-level packaging, enabling processing and scanning by automated systems. Food tracking systems provide real-time visibility and information on product life cycle so they enhance expiration date control.
Bottom Line
Leaders in the food industry must set the standard for food safety across the globe. This can be done through collaboration, both domestically and internationally. A number of organizations are working to increase the safety of the food supply. Companies can instill a culture of food safety within their organization, which means people would put food safety above all actions and decisions.
Outside of regulatory requirements, the food industry has invested heavily during the past 20 years in improving the safety of its food products. America has the safest, most abundant and inexpensive food supply in the world. The U.S. food processing industry is clearly the world's leader in terms of productivity and the quality of its products. Critical observation, training and continuous improvement are important steps to assure food remains safe during transportation, distribution and delivery to the end customer.
####
Jim Taylor is Vice President of Information Technology at Transportation Insight, a leading 3PL offering integrated transportation management, freight bill and audit, LEAN consulting, warehousing and business intelligence. Jim is responsible for leading the company's technology team, which focuses on end-to-end Transportation Management Systems, Warehouse Management Systems and Big Data solutions.
Jim has expertise in warehousing, supply chain and transportation technologies, along with information technology management and solutions. Jim is the visionary behind Insight Fusion™, Transportation Insight's interactive business intelligence and analytics portal. It delivers the power of Big Data for global shippers, helping them measure, manage and optimize their supply chain. Jim is well-versed in Big Data, supply chain analytics, business intelligence, supply chain metrics, predictive analytics and more.