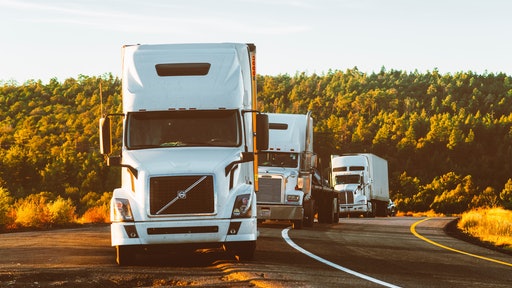 Pexels
Motive's newly launched inaugural State of Safety Report reveals a gap between organizations' safety priorities and their understanding of how improved safety increases productivity and profitability.
When asked if driver safety performance was a priority, 95% of respondents said yes. But when asked to rank priorities from a list of options, "improving safety" ranked behind "increasing revenue" and "minimizing expenses."

When asked what benefits their businesses experienced after implementing dashcams, those surveyed listed visibility into driver performance (57%), fewer unsafe driving behaviors (54%), insurance savings (45%) and fewer accidents (43%) as the top four outcomes.

The survey found that more than half (52%) of large fleets surveyed say they have saved over $10,000 by implementing a safety program, while 20% of firms have saved over $100,000.

40% of organizations said they were underinvested in driver safety initiatives and technology in 2022 with 8% responding that they were drastically underinvested. But investment is expected to increase this year with 71% of respondents planning to invest in new tools to improve safety in 2023.
"Our inaugural State of Safety Report indicates that organizations think they need to choose between safety and profitability," says Jai Ranganathan, chief product officer at Motive. "But, as our customers know, fewer accidents, less safety events, and decreased insurance premiums deliver savings and drive efficiencies that drop to their business's bottom line. We are constantly improving our AI Dashcam and the new AI capabilities that we unveiled today will help further our mission to increase the safety, productivity and profitability of the businesses that power the physical economy."
Motive also introduced Motive AI Dashcam, a new artificial intelligence (AI) driver safety solution to improve driver safety and accuracy.
From BusinessWire:
The solution confidently ascertains collisions from the most severe, such as rollovers, to minor fender benders with high accuracy and recall, providing fleet managers real-time video visibility and evidence in the case of litigation.

It identifies stop signs and detects if a driver fails to come to a complete stop.

It also detects and alerts drivers when they are looking downward due to eating, drinking, smoking, drowsiness, cell phone use or general inattentiveness.

The dashcam alerts drivers when they are swerving, weaving, or switching lanes at high speeds as well as adherence to the road lanes, regardless of lane type.

It also detects any camera obstruction or improper installation, whether road-facing or driver-facing, and alerts the driver and fleet manager instantly.