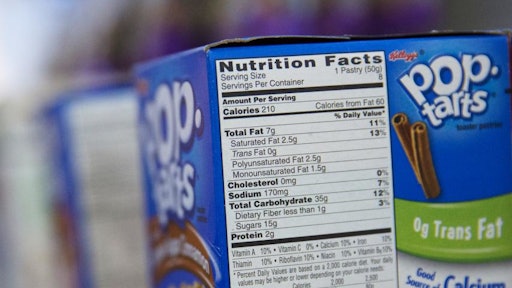 The FDA is updating the Nutrition Facts label and will include significant changes to help consumers make more informed dietary choices. The changes have already been seen on many products.
The Nutrition Facts label hasn't been updated in decades, so the transition to a more informative label has shown the importance of providing careful guidance to food manufacturers and consumers. As products transition from the old label to the new label, there are two components to a successful implementation. First, Americans can learn about the new label so they can use it to make good food choices. Second, the FDA can provide detailed and clear guidance to food manufacturers to help them make the required changes to their nutrition labels by the upcoming compliance dates.
The FDA announced the intent to launch a major educational campaign for consumers surrounding the new label and is issuing several guidance documents to further help them implement the new label.
The new label incorporates the latest evidence-based information on nutrients to provide consumers with more information regarding their food choices. The FDA will be launching and educational campaign to use the new Nutrition Facts label and interpret the overall nutritional content of products they find on supermarket shelves. The effort will take place once the updated labels are full implemented in the marketplace.
Also included in the implementation of the new Nutrition Facts label are updated requirements for serving sizes that more accurately reflect what people actually eat and drink. The FDA provided guidance on appropriate reference amounts consumed for a variety of products to aid manufacturers in determining the appropriate serving sizes to include on the labels of their products.
The guidances are reflective of the feedback the FDA has heard about the desire to know more information on the topics. The guidances will help provide information that the industry has sought from the FDA by providing the agency's current thinking on these topics.
In 2017, the FDA extended the compliance date for the new version of the labels to give the industry more time to implement the new requirements. The extension went from a compliance date from July 2018 to Jan. 1, 2020 for manufacturers with $10 million or more in annual food sales and to Jan. 1, 2021 for smaller manufacturers. There will be a final ruling sometime this spring.