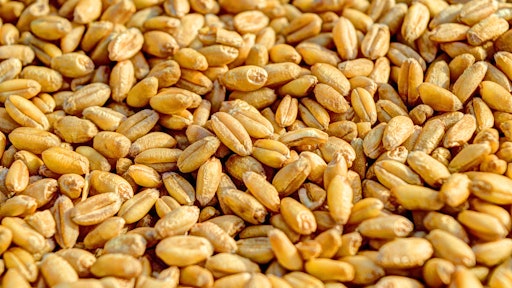 Pexels
Five farmers have been found guilty of the largest case of organic fraud in United States history.
Randy Constant, who was sentenced to more than 10 years in prison last Friday, has been found dead by apparent suicide, The Associated Press reports. He was found by police in a vehicle in his garage. The coroner in Livingston County, Missouri said that he died of carbon monoxide poisoning.
Between 2010 and 2017, court documents show that Constant ran a massive Iowa grain brokerage, mislabeling $142 million worth or animal feed as "organic" to farmers throughout the Midwest. The products were reportedly indistinguishable from their conventionally produced counterparts.
"Thousands upon thousands of consumers paid for products they did not get and paid for products they did not want," U.S. District Judge C.J. Williams said at Friday's sentencing, according to court documents. "This has caused incalculable damage to the confidence the American public has in organic products."
According to The New Food Economy, organic food sales reached $47.9 billion last year, continuing a steady annual increase trend since 2009. In retail, organic foods are priced higher than conventional items. The pricing makes a difference as growing organic food requires additional costs on the part of the farmer. Organic products require more labor-intensive operational costs and the inability to apply the easy-touch pesticides and insecticides that is required in conventional farming.
Right now, the only assurance that an item is organic is through a USDA certification label. Court documents report that Constant purchased his grain through a brokerage he owned called Jericho Solutions, then sold it to livestock farmers. Constant reportedly exploited the organic/conventional price differential by selling faux-organic feed at prices that couldn't be matched by competitors.
Four farmers pleaded guilty and were given lesser sentences. The farmers knowingly sold non-organic grains to an Iowa company that marketed them as organic nationwide. Additionally, court documents allege that the men used unapproved substances such as pesticides and nitrogen to grow the crops.
The DOJ predicts that more arrests will come.
It is expected that other organic feed producers reported Constant to federal investigators, claiming that his prices were too low to have been produced organically.
"The only reason this investigation ever happened was that others in the industry reported [Constant]," says Mark Kastel, founder of the organic watchdog organization Cornucopia Institute, which has been assisting the Department of Justice (DOJ) in its investigation.