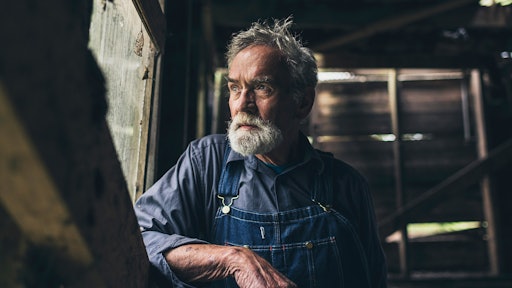 Getty Images
The image of the American farmer as we've known it for decades is coming to an end. A recent report in The Wall Street Journal paints a dire picture—simply put, farmers are awash in debt and there doesn't seem to be much hope for surviving in the future even if some are able to get through the current hard times.
Bankruptcies are hitting the industry at levels not seen in over a decade. At the same time, a glut of commodities like corn, soybeans and other crops has pushed prices lower, while competition from agricultural powerhouses such as Brazil and Russia continues to heat up. Worse yet, "Trade disputes under the Trump administration with major buyers of U.S. farm goods, such as China and Mexico, have further roiled agricultural markets and pressured farmers' incomes," states the article.
Finally, many farmers resorted to shrinking their operations or consolidating them over the years, which resulted in even more acreage controlled by fewer, but larger farms.
According to the USDA, roughly 40 percent of U.S. farmland is now rented or leased. Moreover, the average American farmer is about 58 years old, while nearly 60 percent of principal landlords are 65 years or older.
In response, the agency is working to attract a new generation of farmers to the industry, including women, veterans and young people. A dedicated website is a treasure trove of resources and valuable tips.
Meanwhile, new farmers aren't necessarily following in the footsteps of the previous generations. They're growing specialty crops, raising exotic livestock, utilizing vertical farming methods, and adopting software and technology to boost yields, mitigate risk and work more efficiently.
Consumer demands are changing right along with the farming industry, which in turn impacts food logistics. From farm to fork, most everything is in a state of flux.
At Food Logistics, we're doing our part to keep readers updated. This March issue covers IoT in the global food supply chain, the latest in tracking and tracing, last-mile delivery, AI and AR and more.