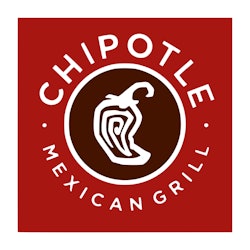 Chipotle Mexican Grill is firing back at tariffs the Trump administration is placing on Mexican products, saying that it could add $15 million to its costs in 2019.
The restaurant's chief financial officer Jack Hartung claims that the tariffs would only reduce profit margins for the company. Chipotle reportedly uses at least 450,000 avocados per day.
If the tariffs become permanent, Chipotle would offset the cost by passing it down to the consumer, increasing menu prices modestly.