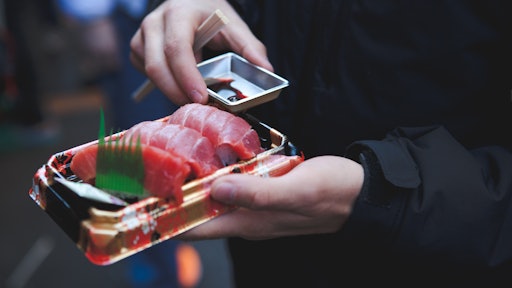 Unsplash
A human rights group unveiled that only 20 percent of the world's biggest canned tuna brands know who caught their fish. The low number effectively puts the industry at risk of exploitation and slavery.
Of the 25 tuna companies and supermarkets surveyed by the Business and Human Rights Resource Center, 20 percent were able to detail their supply chains the Pacific region, which accounts for 60 percent of the world's tuna. Meanwhile, only seven companies - Bumble Bee Foods, Aldi Nord and Thai Union- disclosed their entire supply chains, Reuters reports.
"Modern slavery is endemic in the fishing industry, where the tuna supply chain is remote, complex and opaque," said BHRRC's Pacific researcher Amy Sinclair in a statement. "Yet despite years of shocking abuses being exposed, tuna companies are taking little action to protect workers."
The group claims that most companies fail to enforce modern slavery policies throughout their supply chains, so the risks of human rights abuse is even higher.
Tesco, Walmart and Costco were among 15 companies that failed to respond to the survey conducted by BHRRC between last November and January. Tesco responded saying that it didn't intend to hide anything and simply missed the survey. Both Tesco and Walmart are part of the Seafood Task Force, a coalition of businesses that regularly audit fishing vessels to prevent human rights abuse.