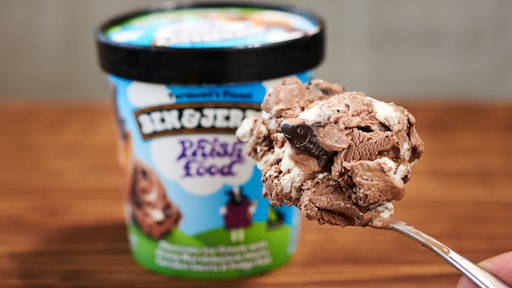 Ben & Jerry's
Unilever is stockpiling Ben & Jerry's ice cream and Magnum bars ahead of the UK's departure from the European Union, according to reports from BBC News.
Unilever CEO Alan Jope tells BBC News that the consumer goods company is holding a few weeks' worth of extra stock in case of supply chain disruptions, as well as stockpiling deodorant in case of delays.
The firm's Leeds factory, which makes Sure, Lynx and Dove, supplies the whole of Europe, while its ice creams are produced on the continent.
"We have built inventory on either side of the Channel," Jope tells BBC News. "It's weeks of inventory—not months or days.
"If I was in the designer handbag business then I might have built further [inventory] cover but we're not, we are in fast-moving consumer goods and one of the things we have learned is, when you build inventory, it can end up being the wrong mix of product."