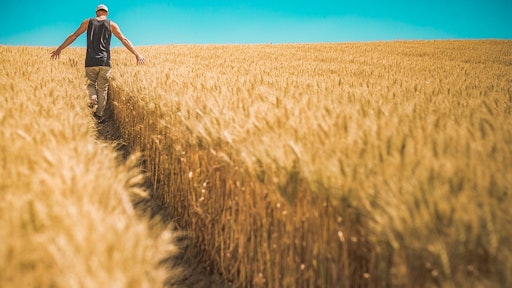 American farmers are reportedly struggling to maintain key markets as Australia, Canada and other rival nations take advantage of the Trans-Pacific Partnership.
Trump withdrew the U.S. from the TPP just a few days into his presidential term, leaving the country on the sidelines when the re-shapped TPP-11 went into effect on Sunday.
Farmers have already been hit hard by retaliatory tariffs and the lack of a free trade agreement with Japan. With the new TPP, farmers are only expecting to lose more as it is expected that Australian farmers will only their TPP advantage to sell more to Japan.
American wheat and beef producers have been vocal about the situation, saying that Australia and Canada will benefit from provisions as U.S. farmers watch helplessly. Meanwhile, the National Cattlemen's Beef Association says exports to Japan could be eroded by Australian beef exporters that currently have tariff reductions. In 2017, Japan was the top market for U.S. beef exports with nearly $2 billion in sales.